Program Description:
The planet's future is closely linked to the existence of forests and forestry as a support and driver of human life systems. Advances in science and technology that change the needs of the earth's population for food, energy, water resources and a clean environment can only be provided if the function of forest ecosystems can be appropriately maintained. Tropical forests in Indonesia are the third largest in the world, and other forest ecosystems determine the level of community welfare and conservation of biodiversity. The challenges faced, and innovations developed by different countries to manage their diverse forest landscapes must be exchanged to enhance the collaboration of earthlings to save the remaining forests. Within this broad theme, several learning menus will be presented, namely:
1) rehabilitation, restoration and land reclamation efforts for the recovery of various forest ecosystem landscapes (mineral, mining, peat and mangrove),
2) sustainable forest management to increase carbon emission absorption,
3) community-based forest management models to improve community welfare,
4) various utilization of timber, non-timber forests and environmental services, and
5) cultural and exchange.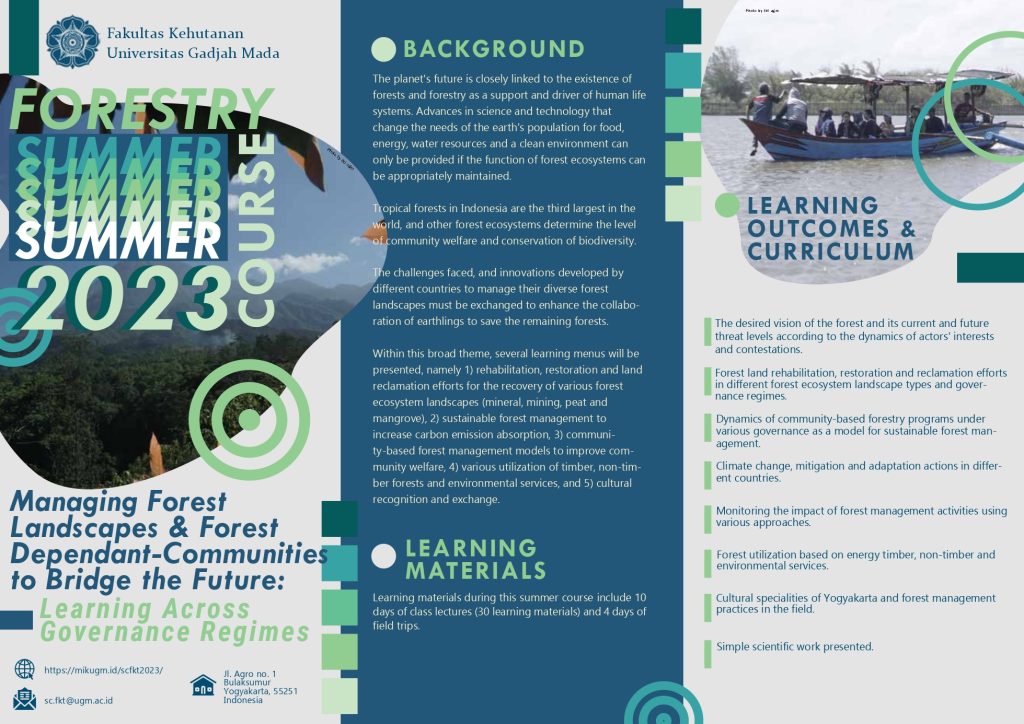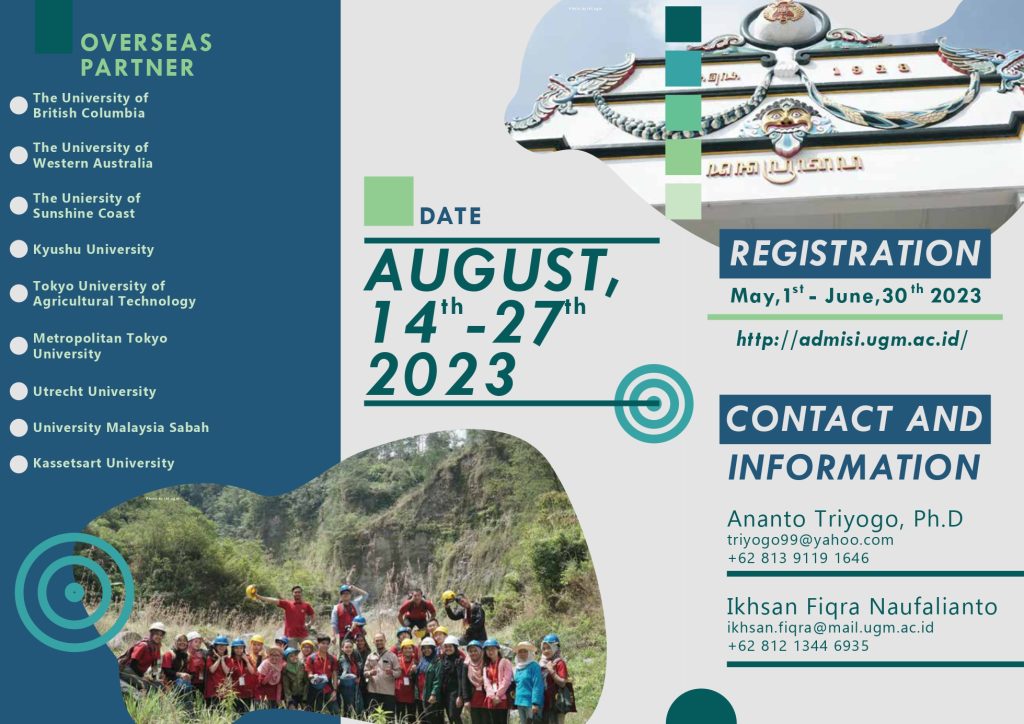 Registration Period:
1st May 2023 – 30th June 2023
Starting Date:
14 August 2023
Contact Person:
Dr. Ananto Triyogo
Email: triyogo99@yahoo.com
WhatsApp: +62 813 9119 1646
For more information refer to the link below: