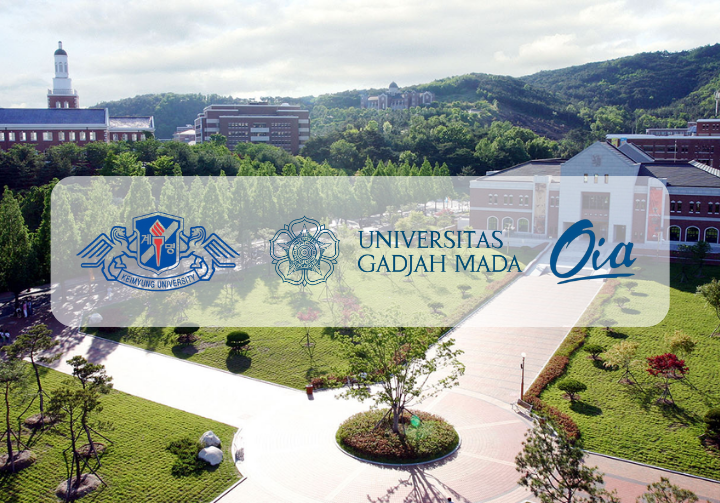 Warm greeting from Keimyung University!
Keimyung University was founded in 1954 by an American missionary and leaders of the local Presbyterian Church. The founding principle's purpose was to provide Koreans with higher education firmly anchored in Christianity. In 1978, Keimyung successfully elevate its status into a university, marking the beginning of a new period of rapid development. Until now, Keimyung University has 57 majors and has become a global university with approximately 1,600 international students from all over the world that have studied with high satisfaction.
We are pleased to inform you that the application for Keimyung University Global Korea Scholarship 2023 is now open for Universitas Gadjah Mada students.
ELIGIBILITY
The applicant and his/her parents must have Indonesia nationality

Applicants must be under 40 years of age

Applicants must hold a Bachelor's degree(For Master's program) or Master's degree(For the Doctoral program) or a diploma that is equivalent as of Feb 28, 2023.

Applicants must maintain a grade point average(G.P.A) of at least 80% or higher from the previoulsy attended institutions.
SCHOLARSHIP
Entry and Exit Air Fees: only once

Scholarship for staying: 200,000KRW

Allowance per month: 1,000,000KRW

Health insurance per month: National Health Insurance fee of D2 visa

Tuition fee: fully covered

Scholarship for printing: upto 800,000KRW(only once)

Support for returnig your home: 100,000KRW(only once)

Support for Korean Language per month: 100,000KRW
APPLICATION PERIOD
The original documents should be reached by the deadline of April 4th, 2023.
Interview: April 5th, 2023 – April 21st, 2023 (By phone)

Result announcement: April 28th, 2023

Entry to Korea: August, 2023
For more information, such as the admission process, program explanation, and others, kindly check the website and application guide.