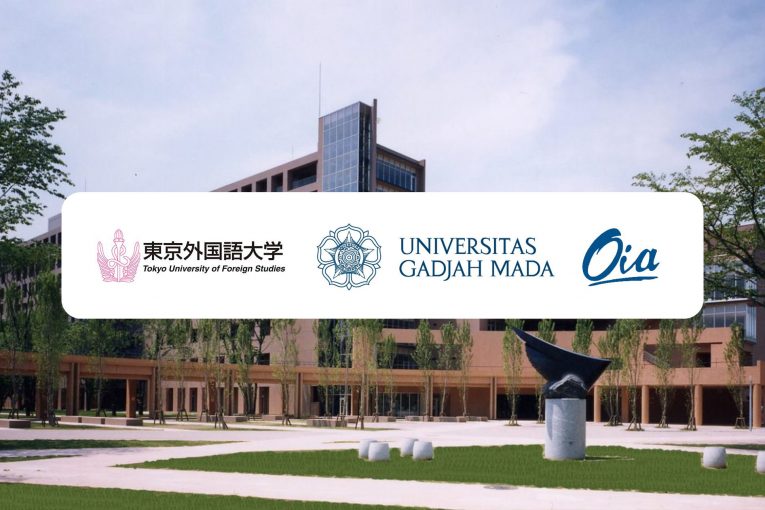 Tokyo University of Foreign Studies is the oldest academic institution devoted to international studies in Japan. It began as the Institute for Research of Foreign Documents (蛮書調所, Bansho Shirabesho), a Tokugawa shogunate's translation bureau set up in 1857.It was subsequently established as an independent educational and research institution with the name Tokyo School of Foreign Languages (東京外国語学校, Tōkyō gaikokugo gakkō) in 1899.
In 1999, the University celebrated both the 126th anniversary of its original establishment and the 100th anniversary of its independence. The campus was moved to its present location, where students can study in a modern, hi-tech environment.
MEXT (Ministry of Education, Culture, Sports, Science and Technology, Japanese Government) offers scholarships to international students who will study in the Graduate Programs at Japanese universities, upon receiving recommendations from Japanese host universities.
We are pleased to announce that the application for the program "MEXT Research Students Program through University Recommendation 2023" has started.
Scholarships Benefits
Monthly scholarship amount:
JPY 146,000 (as of December 2022) *The amount is subject to change.
Exemption of entrance fee and tuition
Travel expenses to/from Japan (upon entering and graduating from TUFS)
Scholarship Duration
18 months as a non-regular research student
October 2023-March 2025
Eligibility
Must be born on or after April 2, 1988
Have a Bachelor Degree
Must have minimum GPA 2.30/3.0 or higher *
Must be the field of study they majored in at university or its related field.
Be proficient in Japanese or English. Proved by Japanese or English certificate
* Applicant's GPA must be calculated using the MEXT system from Japanese MEXT Scholarship Information documentation
For more information about admission of MEXT scholarship in TUFS, check the links below:
Required Documents
Letter of nomination from the head of the faculty or graduate school (addressed to the Head of Office of International Affairs UGM)
Application form
Field of Study and Research Plan (Please use the attached format)
A copy of the letter of the recommendation which must be written and signed by the Dean or a person of higher authority with attention to "Professor HAYASHI Kayoko the President of Tokyo University of Foreign Studies."
Photo data (4.5 x 3.5 cm )
A copy of the applicant's passport (the page(s) that show your photo, name, and passport number)
Academic Transcript(s) of Grades of Most Recently Attended University
Certificate(s) of (Expected) Graduation
Abstract of Thesis
Evidence of English Proficiency or Japanese Proficiency
Certificate of health (Please use the attached format)
Application Procedure
Submit the aforementioned documents to UGM International Exposure Application Form: http://ugm.id/IntExposureApplication no later than February 15, 2023.
OIA staff will evaluate your application. Once you are selected as Nominated Applicants, OIA will confirm your official nomination to MEXT Scholarship, Tokyo University of Foreign Studies, and you may proceed to the online application
The FINAL decision from Tokyo University of Foreign Studies and MEXT Scholarship committee