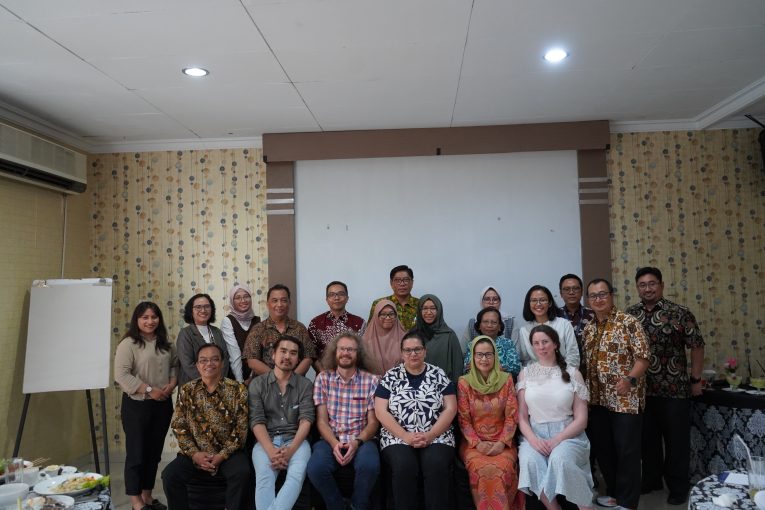 Following UGM's last visit by the Rector and several delegates to Nottingham, the University of Nottingham (UoN) paid a return visit to UGM on 28 July 2023. This visit was led by Dr. Bagus Muljadi (Chairman of UKICIS) and consisted of three other delegates, namely Professor Patrick Wheeler (Director of Power Electronics Machines and Control Group and Head of Global Engagement, Faculty of Engineering), Professor Meryem Duygun (Professor of Banking and Finance at the Nottingham University Business School) and Ms. Shannon Baverstock (Global Engagement Manager). On UGM's side, Prof. Dr. Puji Astuti, S.Si., M.Sc., Apt. (Director for Partnerships, Alumni and Global Initiatives) welcomed the UoN delegates together with the Dean of Graduate School, Dean of Faculty of Veterinary Medicine, Vice Dean for Research, Community Service, Partnerships and Alumni Faculty of Economics and Business, Vice Dean for Research, Community Service and Partnerships Faculty of Biology and representatives from the Faculty of Engineering.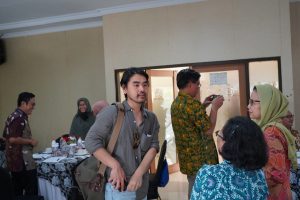 The visit was mainly aimed for continuing the discussion carried out during UGM's visit to Nottingham, especially in the fields of biology, veterinary medicine, and engineering. One topic that was newly added into the discussion between UGM and UoN was with the Faculty of Economics and Business (FEB). During the roundtable meeting between FEB representatives and Professor Duygun, they shared the same interest in the field of research on financial technology (FinTech) and micro, small and medium enterprises (MSMEs). They are also on the same vision to discuss further on possible collaborations on faculty exchange and summer program.
On the other hand, UoN's School of Biosciences had agreed to send their students and lecturers to participate in the Summer Course program held by UGM's Faculty of Biology. Besides, they also committed to pursue several collaborations, such as student exchange program with tuition fee waiver, visiting professors and double degree programs for bachelor and master studies. Meanwhile, UGM's Faculty of Veterinary Medicine and UoN's School of Veterinary Medicine and Science were also in talks for possible collaborations in IISMA program, student internship, short training and courses, and lecture and research exchanges.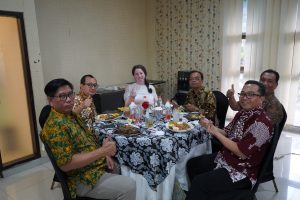 After the lunch meeting, UoN delegates continued their visit to the Faculty of Engineering for further discussion on their plan for setting up several Double Degree programs at Master level. There are currently six UGM's Master programs at the Faculty of Engineering under the discussion for the potential Double Degree program with UoN, namely Master in Engineering in Natural Disaster Management, Master in Chemical Engineering, Master in Mechanical Engineering, Master in Electrical Engineering, Master in Geological Engineering and Master in Urban and Regional Planning.
This visit showed that both UGM and UoN are highly committed in pursuing an even closer collaboration by involving wider topics and areas. Further steps to realize the abovementioned commitments will be continuously taken, whether carried out at the university level or at the faculty level. (Red: Maylany/OIA)