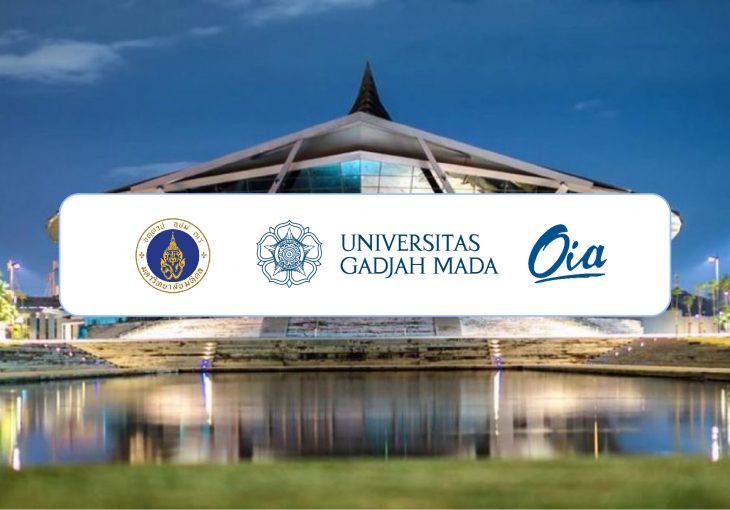 Greetings from Mahidol University, Thailand!
Mahidol University has been living a long history for over 129 years since the establishment of "Siriraj Hospital" in 1888, then developed to a medical school in the next year. The name was bestowed upon by His Late Majesty King Bhumibol Adulyadej after His Royal Highness Prince Mahidol of Songkla. The University is recognized as a large higher education institution comprising of academicians and professionals in every field, both in arts and sciences. Mahidol University had continued to progress in all aspects to stay relevant and conform to the rapidly changing world and society.
We are pleased to inform you that the Application for Mahidol University Sawasdee Thailand Virtual Summer Program 2020 is now open for Universitas Gadjah Mada students.
The courses included in the program are:
Introduction to Thailand and Thai Culture
Characteristics of Thai People
Everyday Thai Language Skills
Body – Mind Wellness: Preparing for the Unpredictable
Introduction to Thai Food
Thai Cooking Techniques
Thai Herbs and Traditional Medical Wisdoms
Thai Society Through Entertainment Media
Thai Dance and National Costume
In addition to these courses, the students will also, take part in Employability Skills Sessions and Exclusive Sessions:
Employability Skills Sessions
Systematic Thinking
Self-Awareness and Self Esteem
Intrapersonal Communication
Exclusive Sessions
Exclusive Cultural Exchange with MU students
Thai Cooking Class
Thai Dancing
Further information: SAWASDEE THAILAND 2020
Eligibility
Vocational School students (SV)
Undergraduate students (S1)
Graduate students (S2/S3)
Required Documents
Application Package
Letter of Enrollment from Faculty
Letter of Nomination from Faculty (addressed to the Head of Office of International Affairs UGM)
Application Procedure
Finish the application to Mahidol University Sawasdee Thailand Virtual Summer Program 2020 directly.
Submit all documents to the Office of International Affairs, UGM for official nomination.
OIA will send your nomination to Mahidol University.
THE FINAL decision from Mahidol University.
Please register your application and send all documents above in softcopy (compiled in 1 PDF File) to UGM International Exposure Application  Form: http://ugm.id/IntExposureApplication. no later than July 20, 2020.