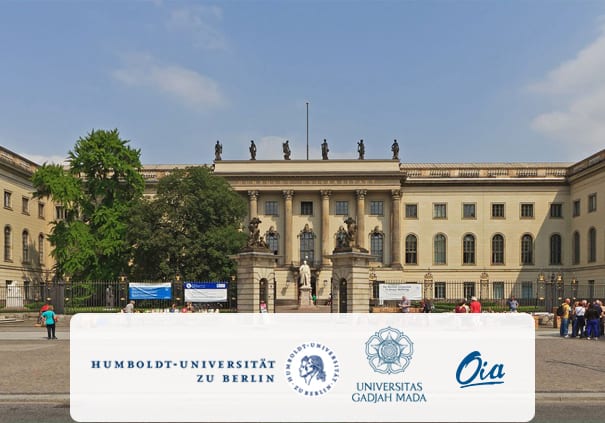 Greetings from Humboldt-Universität zu Berlin, Gemany!
Founded in 1809 as a university in the center of Berlin, the Humboldt-Universität Zu Berlin has undergone many profound changes.  In an international comparison, Humboldt- Universität ranks among the top ten of German universities. The scientists of HU Berlin research socially relevant topics and challenges of the future and communicate these with the public. Humboldt-Universität invests all its energy in being a place of excellent research and teaching. Its aim is to promote young talents and to positively influence society and economy outside the university framework.
Humboldt Winter and Summer University (HUWISU) offers a wide range of academic courses with a hands-on methodology. While gaining knowledge and meeting international students, HUWISU participants are welcome to join the extra-curricular activities to experience Berlin's life and learn about its history and culture. Due to the current travel restrictions in many countries, HUWISU now offers online courses during Summer Session 1 and Summer Session 2. Newly developed course concepts allow you to study courses online.
The online courses cover a variety of academic fields are covered, such as social sciences, cultural studies, politics, law, history as well as the German language. Students from all over the world will study by using Moodle (e-Learning platform) and another web/video tools. The leaflet about HUWISU Online Summer Program could be found here.
More information about the HUWISU online courses and the program is available on HUWISU webpage: https://huwisu.de/courses/online_summer/
APPLICATION DEADLINE: JUNE 30TH, 2020
Eligibility
Vocational School students (SV)
Undergraduate students (S1)
Graduate students (S2/S3)
Required Documents
Application Package
Letter of Enrollment from Faculty
Letter of Nomination from Faculty (addressed to the Head of Office of International Affairs UGM)
Application Procedure
Finish the application to Humboldt Winter and Summer University (HUWISU) 2020 directly. (Application is possible via the link)
Submit all documents to the Office of International Affairs, UGM for official nomination.
OIA will send your nomination to Humboldt-Universität zu Berlin.
THE FINAL decision from Humboldt-Universität zu Berlin.
Please register your application and send all documents above in softcopy (compiled in 1 PDF File) to UGM International Exposure Application Form: http://ugm.id/IntExposureApplication.
IMPORTANT NOTES:
Submission of all documents to the Office of International Affairs UGM is not mandatory. It is only for students who would like to get the official nomination/recommendation from UGM. Therefore, the submission to Humboldt Winter and Summer University (HUWISU) 2020 directly is enough. 
In case the faculty could not provide the letter of enrollment and nomination during this period, the official nomination through email from the faculty is acceptable. The official nomination could be delivered to head-oia@ugm.ac.id (cc to scholarship@ugm.ac.id)