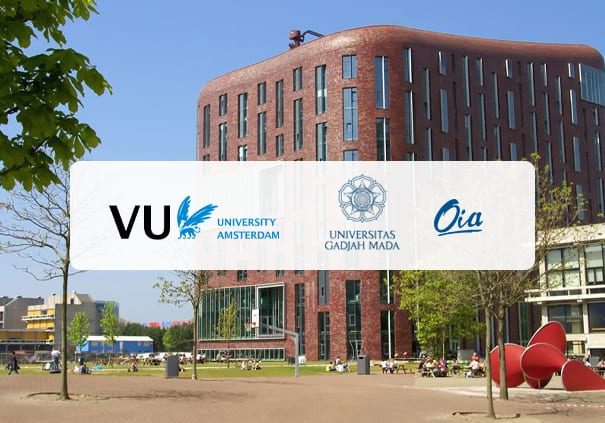 Greetings from Vrije Universiteit Amsterdam!
Vrije Universiteit Amsterdam (VU Amsterdam) was founded in 1880. It was built as an independent university, free from interference by either church or state. Ever since 1880, the university has continued to expand. It now comprises nine faculties and hosts more than 15,000 Bachelor's and almost 11,500
VU Amsterdam has decided to cancel the physical edition of the summer school 2020 due to COVID-19. Therefore, this year VU Amsterdam Summer School offers online small-scale courses at Bachelor and Master level. UGM students could join VU for either one or two sessions in July 2020 from the comfort of their own home.
Deadline of Application: June 1st, 2020.
The following 4 courses have been confirmed to run in July:
The following 2 courses have not been confirmed yet but are close to reaching the minimum participants:
What can you expect from the online summer school?
two-week course(s) to achieve your goals, learn a new skill or specialize in a specific field;
exclusive content for a limited number of students;
3 ECTS (European study credits) and a certificate;
individual/group guidance from the professor;
interactive classes;
possibilities to expand your international network;
full support from the summer school team;
optional online social activity.
Eligibility
Vocational School students (SV)
Undergraduate students (S1)
Graduate students (S2/S3)
Required Documents
Application Package
Letter of Enrollment from Faculty
Letter of Nomination from Faculty (addressed to the Head of Office of International Affairs UGM)
Application Procedure
Finish the application to VU Amsterdam Online Summer School 2020 directly. (Application is possible via VU website or online application form.)
Submit all documents to the Office of International Affairs, UGM for official nomination.
OIA will send your nomination to VU Amsterdam.
THE FINAL decision from VU Amsterdam.
IMPORTANT NOTES:
Submission of all documents to the Office of International Affairs UGM is not mandatory. It is only for students who would like to get the official nomination/recommendation from UGM. Therefore, the submission to the VU Amsterdam directly is enough. 
In case the faculty could not provide the letter of enrollment and nomination during this period, the official nomination through email from the faculty is acceptable. The official nomination could be delivered to head-oia@ugm.ac.id (cc to scholarship@ugm.ac.id)