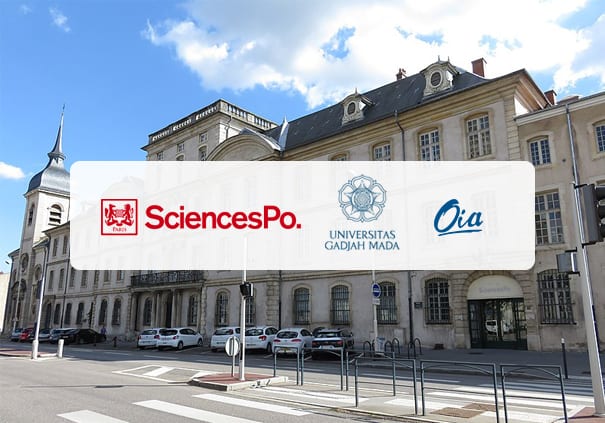 Greetings from SciencesPo, France!
Sciences Po is an international research university, both selective and open onto the world, ranking among the finest institutions in the fields of humanities and social sciences. Sciences Po has served the general interest ever since its founding. This social responsibility influences all of its activities: student recruitment, education, research, and institutional governance.
After careful consideration of the global health situation, the Sciences Po Summer School has decided to move a selection of its courses online in July 2020. While SciencesPo is not able to welcome students on campus, the University is committed to providing a safe and enriching academic experience that maintains Sciences Po's rigorous academic standards.
Online courses are organized in small-group, interactive seminars. Courses take place via Zoom in a live, synchronous format to allow for maximum interaction. Class schedules allow students from a wide variety of time zones to participate. The University Programme offers two academic tracks in social sciences and the French language.
Social Sciences Track
In the social sciences track, students choose one core class for intensive study from the six classes offered online this summer:
– The Age of Economists: Globalization, Growth, and Inequalities
– The European Union at a Crossroads
– Global Diplomacy: Theory and Practice
– Human Rights and Global Development
– Human Security
– Sustainable Development and Climate Action
View the course overviews and schedules for the social sciences track.
French Language Track
In the French language track, students are immersed in French language and culture with courses for complete beginners to advanced speakers. Classes focus on developing language skills while also delving into French culture and contemporary issues in France. Small, interactive classes allow students to make rapid progress and improve their communication and comprehension skills.
View the course overviews and schedules for each level of French.
Online Session Practical Information
Dates: 29 June – 24 July 2020
Social sciences track tuition fees: 2000 €
French language track tuition fees: 1800 €
Application Deadline
June 5th, 2020
Eligibility
Vocational School students (SV)
Undergraduate students (S1)
Graduate students (S2/S3)
Required Documents
Application Package
Letter of Enrollment from Faculty
Letter of Nomination from Faculty (addressed to the Head of Office of International Affairs UGM)
Application Procedure
Finish the application to SciencesPo Online Summer Courses 2020 directly. (Application is possible via  SciencesPoSummer20)
Submit all documents to the Office of International Affairs, UGM for official nomination.
OIA will send your nomination to SciencesPo.
THE FINAL decision from SciencesPo.
IMPORTANT NOTES:
Submission of all documents to the Office of International Affairs UGM is not mandatory. It is only for students who would like to get the official nomination/recommendation from UGM. Therefore, the submission to SciencesPo directly is enough. 
In case the faculty could not provide the letter of enrollment and nomination during this period, the official nomination through email from the faculty is acceptable. The official nomination could be delivered to head-oia@ugm.ac.id (cc to scholarship@ugm.ac.id)