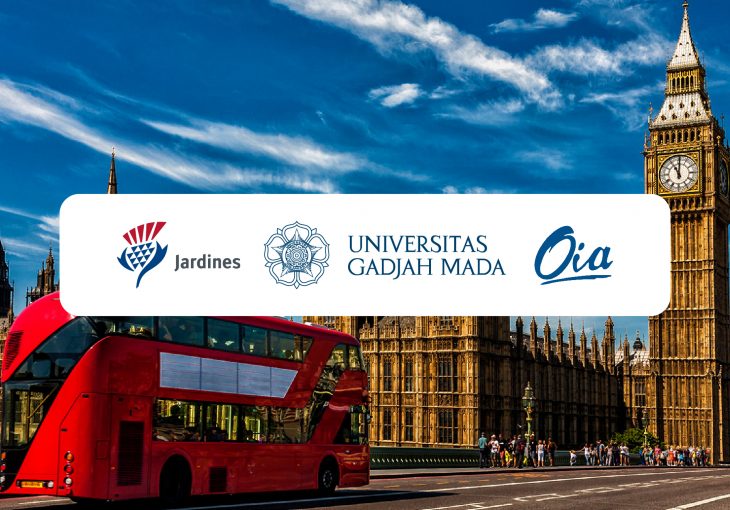 To mark its 150th Anniversary in June 1982, Jardine Matheson established an educational trust called The Jardine Foundation to provide scholarships. The Foundation in its discretion awards Jardine Scholarships annually to students to enable them to attend educational establishments, primarily selected colleges at the University of Oxford and the University of Cambridge (the 'Universities') in the United Kingdom.
The Foundation has established a program in conjunction with Universitas Gadjah Mada ('UGM'). Therefore, the Foundation would like to invite UGM students, alumni, or staff to apply for the scholarships to pursue postgraduate studies in Oxbridge in 2021. Candidates shortlisted by the Foundation will be required to apply to the Universities, and if successful in securing a place, will then be subject to final consideration by the Selection Committee.
Further details:
2021 UGM Postgraduate Criteria
Scholarship Coverage
University tuition fees payable directly to the university;
College fees, excluding board and lodging, payable directly to the College;
an annual stipend to cover board and lodging and all other incidental expenses (the stipend will be payable in three installments each year, the first installment being larger to cover the initial costs);
the cost of the UK Immigration Health Surcharge; and
a standard economy class airfare to be reimbursed at cost of the Scholar from the place of residence to the United Kingdom at the beginning of the Scholarship and for the return journey to the place of residence on completion of the Scholarship period.
Required Documents
Completed Application Form (download)
Curriculum Vitae
Motivation Letter
Official Academic Transcript of the Last Degree
Letter(s) of Recommendation from the Academic Advisor
Colored Copy of Passport
Passport-size photo (1 piece, 3.5 x 4.5 cm, white background color, taken within the past three months)
Letter of Nomination from Unit/Department for Staff Applicants (addressed to Head of Office of International Affairs UGM)
English language proficiency certificate (please refer to the intended host university language requirements)
Certified copies of all relevant academic qualifications
Short Essay (answering 3 main questions | please understand the details on 2021 UGM Postgraduate Criteria)
Application Procedure
Submit the aforementioned documents to the Office of International Affairs, UGM for internal review.
OIA staff will evaluate your application.
Once you are selected as Applicants, OIA will send your official nomination to Jardine Foundation for further selection.
The FINAL decision from Jardine Foundation.
Please register your application and send all documents above in 
softcopy (compiled in 1 PDF File)
to 
UGM Scholarship Application Form
no later than
June 20th, 2020. 
IMPORTANT NOTES:
In the meantime, the applicants are required to keep the hard file of all documents until further notice by the Office of International Affairs.