Greeting from Taipei!
We are pleased to inform all students from Universitas Gadjah Mada to join the " Indonesia Roadshow Student Recruitment"  to Taipei Medical University in Universitas Gadjah Mada.
TMU will hold an onsite interview at UGM.
Facilities
Onsite interview
Lunch box
Souvenir
Save the date!
Date: Monday, October 9th, 2019
Venue: Multimedia 2nd, UGM Main Building, 3rd Floor, North Wing.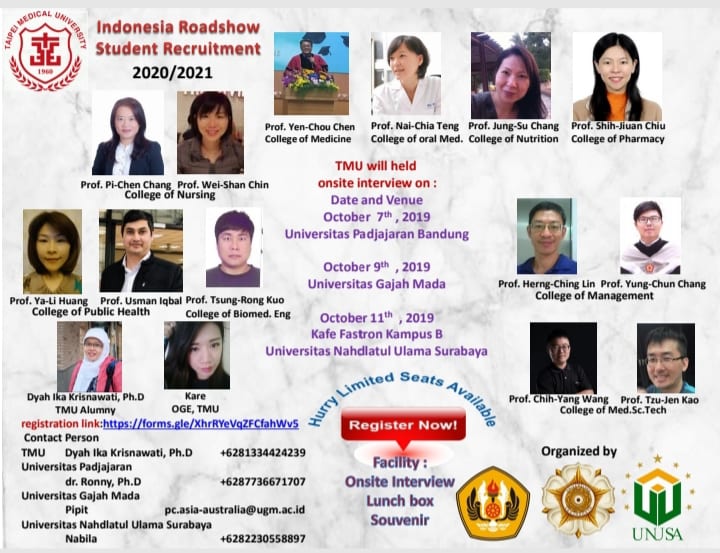 Register yourself! Limited Seat available
For More information please contact:
TMU: Dyah Ika Krisnawati, Ph.D
+6281334424239
UGM: Sepitri (Pipit)
pc.asia-australia@ugm.ac.id
Don't wait for the opportunity to come, make it and achieve it!