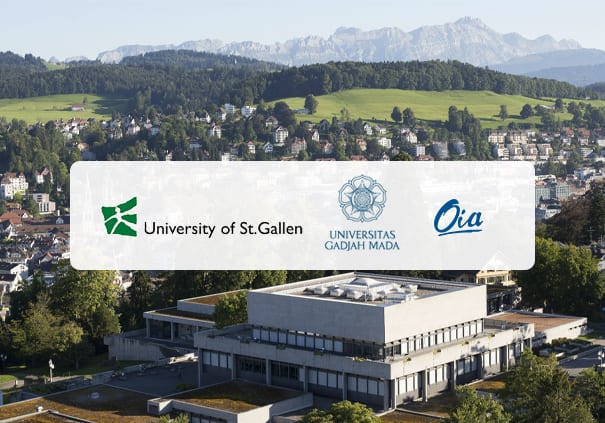 Greetings from the University of St. Gallen, Switzerland!
The University of St.Gallen (HSG) was founded as a business academy in 1898 – in the heyday of the St.Gallen embroidery industry and is nowadays a School of Management, Economics, Law, Social Sciences, and International Affairs. The University of St.Gallen focuses on high-class teaching, international research and regional roots. In this way, it is well equipped for the competition for the best heads.
Nowadays, the University becomes one of Europe's leading business universities. 8,337 students, thousands of participants in its executive education programmes, more than 90 professors and just under 500 lecturers and researchers, all in all, a staff of 2,900, create a centre for thinking, research and teaching in St.Gallen which also intends to keep abreast of the increasingly fierce international competition among universities.
We are pleased to inform you that the Application for St. Gallen Student Exchange for AY 2020/2021 is now open for Universitas Gadjah Mada students.
St. Gallen Factsheet 2020-2021
General exchange student information:
https://www.unisg.ch/en/studium/austauschprogramme/incominggueststudents
Eligibility
3rd to 6th-semester undergraduate students (S1)
3rd to 4th-semester graduate students (S2/S3)
Enrolled in Universitas Gadjah Mada during the program
Required Documents
Curriculum Vitae
Motivation Letter
Letter of Enrollment from Faculty
Letter of Nomination from Faculty (addressed to the Head of Office of International Affairs UGM)
Official Academic Transcript
Colored Copy of Passport
English language proficiency  (Min. Score of TOEFL – ITP=550, iBT 79 or IELTS 6.0)
Confirmation Letter of Participation (download)
Application Procedure
Submit the aforementioned documents to the Office of International Affairs, UGM (Bulaksumur F-13) for internal review.
OIA staff will evaluate your application.
Once you are selected as Nominated Student, OIA will send your official nomination to the University of St. Gallen and you may proceed to the online application for host-university selection.
The FINAL decision from the University of St. Gallen.
Please send all documents above in 1 hard copy to the Office of International Affairs, UGM (Bulaksumur Block F-13) and 1 softcopy *(Combined in 1 PDF Format) to email: scholarship@ugm.ac.id no later than April 1st, 2020.