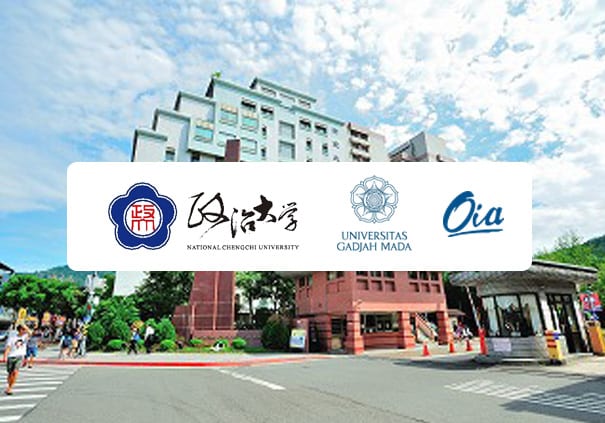 Greetings from National Chengchi University, Taiwan!
National Chengchi University (NCCU) was founded in 1927. Over the past 8 decades through re-formation and development, the University has been upholding its motto, "Harmony, Independence, Balance, and Preeminence", and has continued to refine its teaching methods and research in order to nurture talent for Taiwan and society.
The University currently has 10 colleges excelling in the Liberal Arts, Law, Commerce, Science, Foreign Languages, Social Sciences, Communication, International Affairs, Education and International College of Innovation, 34 departments, one undeclared major in College of Communication, 47 master programs, and 35 doctoral programs. Additionally, NCCU offers 14 on-the-job Master's Programs, and also 5 distinguished International Master's Programs and one International Doctoral Program. NCCU also has 10 university-level research centers, which are Institute of International Relations, Election Study Center, Center for the Third Sector, Center for Creativity and Innovation Studies, Taiwan Studies Center, Center for China Studies, Humanities Research Center, Center for Aboriginal Studies, Center for Mind, Brain and Learning and Center for the Study of Chinese Religions.
We are pleased to announce that the Application for International College of Innovation 2020 Global Governance Summer School (ICI G2S2) of National Chengchi University is now open for Universitas Gadjah Mada students.
The Global Governance Summer School (G2S2) is the inaugural academic program of the International College of Innovation at National Chengchi University. The G2S2 is a 6-week, intensive, certificate-granting seminar designed for graduate and post-graduate students from around the world who are potential leaders and considered young experts in their fields. The scope of the program is broad enough that students from a wide array of interests will find value in participating in the program but the focus on Asia along with global governance enables students to develop a specific understanding of a critical region. By using an interdisciplinary curriculum, G2S2 invites lecturers with a variety of backgrounds, such as retired government officials & ambassadors, global governance experts, distinguished scholars & professors, top-performing enterprise leaders and more to give students multiple learning components.
In this program, NCCU provides English-taught academic courses in the fields of global governance, Asian entrepreneurship and business, Information Technology, as well as Asian politics, society, history, and culture in an academic context while gaining first-hand experience by taking excursions.
Program Duration
July 6th – August 14th, 2020
The attached brochure details more information about G2S2 (e.g. course, fees).
Website: https://www.ici.nccu.edu.tw/2020-g2s2/
Required Documents
Application Pack to NCCU G2S2 2020
Letter of Enrollment from Faculty
Letter of Nomination from Faculty (addressed to the Head of Office of International Affairs UGM)
Application Procedure
Finish the application to NCCU G2S2 2020 directly.
Submit all documents to the Office of International Affairs, UGM (via email scholarship@ugm.ac.id) for official nomination.
OIA will send your nomination to National Chengchi University.
THE FINAL decision from National Chengchi UniversityUniversity.
Please send all documents above in
 1 Soft Copy (Combined in 1 PDF Format) 
to email: 
scholarship@ugm.ac.id
no later than 
March 2nd, 2020.