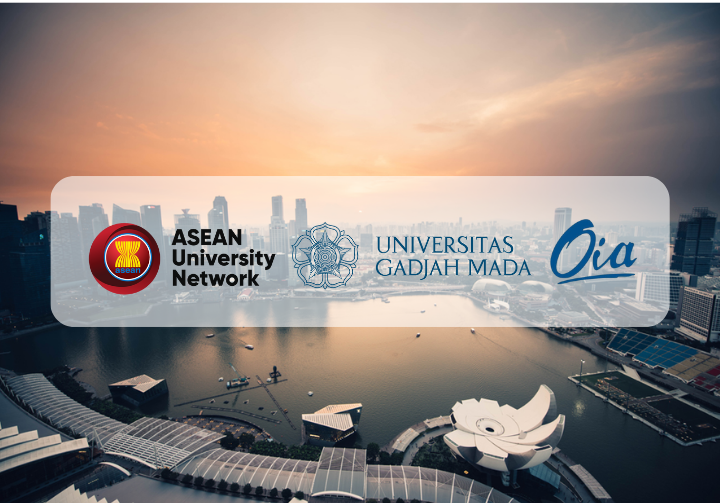 Greetings from ASEAN University Network!
AUN-Disability and Public Policy (AUN-DPPnet) is a thematic of ASEAN University Network (AUN) based in the University of Malaya, Kuala Lumpur.  AUN-DPPnet aims to build a cadre of disability experts and leaders who will contribute to the vision of an ASEAN region that is inclusive, barrier-free and rights-based; and who will give impact to the policies that directly make a mark on persons with disabilities throughout ASEAN and around the world.
Disabled applicants with outstanding academic accomplishments from ASEAN countries are invited to apply for this scholarship to further their postgraduate studies (BY COURSEWORK) in any field at selected institutions within the ASEAN University Network. 
We are pleased to inform you that the application for AUN-DPPnet Scholarship Program 2023/2024 Intake is now open for Universitas Gadjah Mada students.
Further information:
Scholarship Support Information
ELIGIBILITY
Applicants must have completed their Bachelor's Degree with good academic standing.

Applicants must be certified medically by a Professional Medical Practitioner, to have some categories of disability but of excellent health condition to be eligible for this scholarship. The cost of medical examination to be borne by applicants.

Applicants must have secured admission to selected member institution of AUN. However, those who have made applications for postgraduate studies, but have not yet received an offer letter are encouraged to apply.
Interested applicants can drop in their complete application form to the AUN-DPPnet Secretariat office or you may email the documents to aundpp@um.edu.my before 15 December 2023.