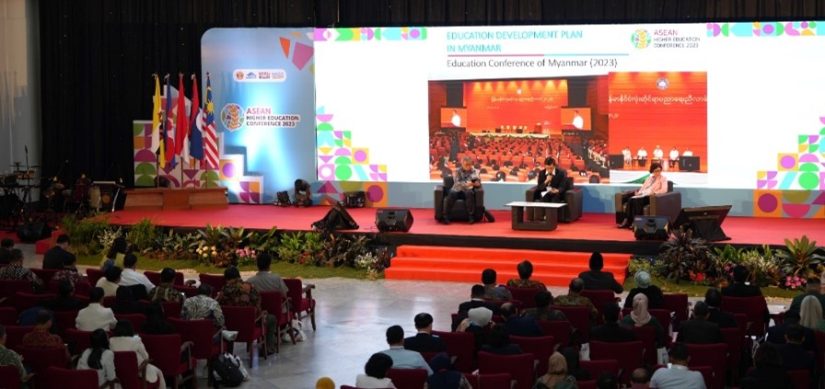 For the fifth time, Indonesia is honored to be the Chair of ASEAN. This year, Indonesia's leadership in ASEAN carries the theme "ASEAN Matters: Epicenter of Growth". Through the Ministry of Education, Culture, Research and Technology, the Republic of Indonesia, in collaboration with the Council of Rectors of Indonesian State University (CRISU) Universitas Padjadjaran, in Bandung, Indonesia, as the event organizer, hosted a 10-webinar series of the ASEAN Higher Education Conference 2023 with the general theme, "Higher Education: a Catalyst for Growth". This webinar series brought in keynote speakers from every ASEAN country to discuss various issues related to quality assurance and mobility between universities in ASEAN, in relation to the interconnection between industries and universities in innovating digital transformation. Under the theme "Post Covid Sustainable Health Care and Industry", Universitas Gadjah Mada became one of the co-hosts for the 10th Webinar Series held on August 9, 2023.
Followed by the Conference and Communique Plenary Session that was held in Bandung on August 24–26, 2023. This conference took place at Gedung Merdeka Bandung with the Opening Ceremony, Keynote Speech, Communiqué, and Plenary Session. The conference activities were divided into three discussion panels. Each panel consisted of four prominent speakers from ASEAN, with one Indonesian panelist in each session. In this conference, the Rector of UGM, Prof. Ova Emilia acted as moderator in the 1st Session Panel with the theme "The Future of Higher Education: Accelerating Innovation and Optimizing Digital Technology" with Dr. Chit Sein (Rector of Yangon University of Distance Education) and Dr. Dwi Larso (Director of LPDP Scholarship) as speakers.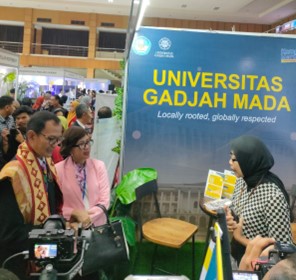 On the subject of conference activities, AHEC 2023 Education and Innovation Exhibition was held at Universitas Padjadjaran Dipati Ukur under the theme "Higher Education as the Epicenter of Growth", opened by Prof. Nizam as Director General for Higher Education, Research, and Technology. There were 29 booths in this activity, ranging from university, industry, government, and media. Prof. Nizam also had the opportunity to visit UGM's booth and meet the rector of UGM. "UGM's participation in this activity not only adds color to AHEC but also introduces various product development and downstream innovative products by UGM's academics in the fields of health and agriculture," said Prof. Ova.
Products from the health cluster include Bonegraf, Ceraffold, Osteogrin, Fibrink, Probiogama, Propasdent, and Dental Silkbone. Meanwhile, products from the agro cluster are from Gamafood such as My Cookies, Ubikies, and Wedang Teh Jahe. Apart from presenting products, UGM also showcased its international community service program to participants of the conference and international students visiting the UGM's booth. (Cahya/OIA)