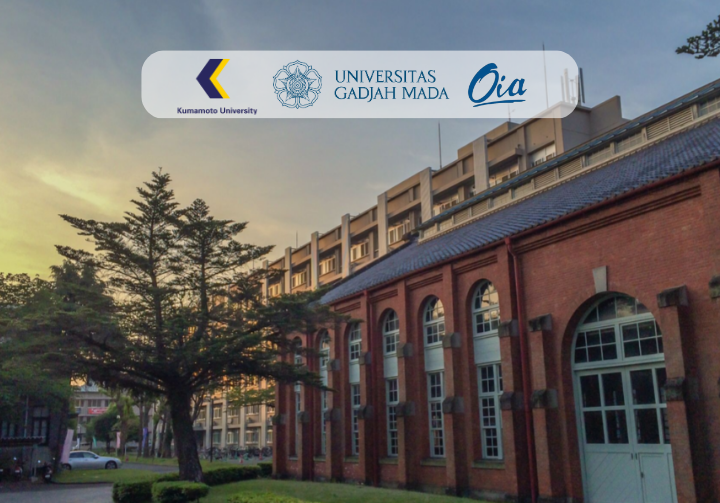 Greetings from the Graduate School of Science and Technology, Kumamoto University, Japan.
Kumamoto University is located in the center of Kyushu Island in Japan and is rich in nature. The University has a hill clad in fresh greenery behind the campus, giving us a tranquil atmosphere for studies. KU is one of the oldest universities in Japan with seven faculties, eleven graduate schools, and 23 research centers/institutes (as of August 2017) that support a wide spectrum of educational and research activities. Currently, the university is home to around 8,000 undergraduate students and 2,000 graduate students, including 507 international students from 49 countries (as of May 2017). For over 100 years the university has been at the forefront of culture, advancing science and technology, and contributing to the development of the Japanese educational system.
We are pleased to inform you that the application for IJEP Short-Term Exchange Program with JASSO Scholarship 2023 is now open for Universitas Gadjah Mada students.
PROGRAM INFORMATION
IJEP (International Joint Education Program for Science and Technology) Short-Term Exchange Program accepts qualified graduate students from overseas universities and provides education and research in English for a maximum of one academic year. In Environmental Leader Program, students will belong to a laboratory to conduct a research project under the guidance of an academic supervisor in GSST. In addition, they are required to take some lectures related to topics in environmental issues and the field trip to learn about the natural resources and related social issues. 
Amount of Scholarship

: 80,000 yen per month (participants have to take responsibility for the cost of flight tickets, accommodation, food, health insurance and other living costs, etc.)
Duration

: 6 months (Oct 2023 to March 2023) or 11 months (Oct 2023 to August 2024)
Program Content

: Research project, Lectures "Current Science and Technology in Japan" in fall semester (2 credits), At least 3 classes related to topics in environment issues are required, Field trip, Final Report, Midterm and final presentations
ELIGIBILITY
Graduate students (S2/S3)

Enrolled in Universitas Gadjah Mada during the program

Be proficient in English
APPLICATION PROCEDURE
Regist yourself to IJEP General Admission Form:

https://www.fast.kumamoto-u.ac.jp/gsst-en/admissions/

no later than

17:00 (Japanese Time), May 19th, 2023

.

Please note that the applicants are requested to find a prospective supervisor in Kumamoto University before application.

The FINAL decision is from

Kumamoto University

. 
CONSULTATION INFO
If you have any questions regarding this program, you can contact us in OIA's office hour:
Virtual consultation: https://ugm.id/AppointmentOIAUGM