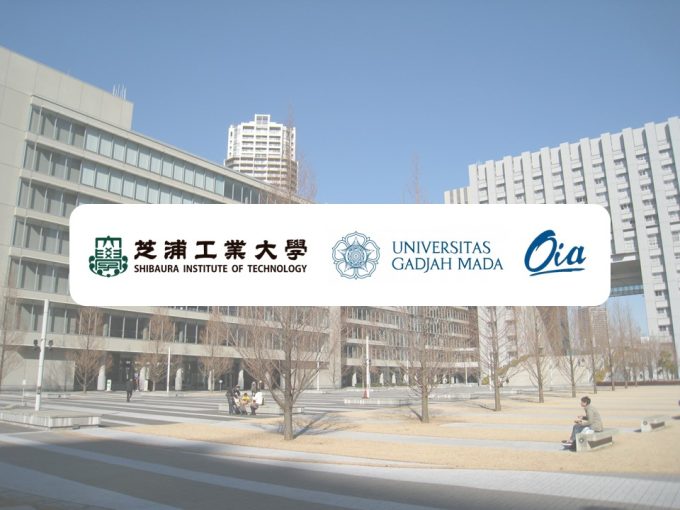 Warm greetings from Shibaura Institute of Technology (SIT) in Japan!
Throughout its 91 years of history, SIT has proudly and consistently maintained 'Nurturing engineers who learn from society and contribute to society' as the philosophy in providing engineering education. Realizing the force of globalization that can no longer be separated from the global economy, SIT highlights the importance of up-to-date framework for 'learning through practice' experience by focusing on intensive English Language programs and Project Based Learning programs under a multicultural environment with many Hands-on subjects. With its well-known reputation, SIT currently has 265 laboratories and 200 partner universities.
We are pleased to inform you that the application for SIT Course-taking Sandwich Program for Fall 2023 is now open for Universitas Gadjah Mada students.
The Course-Taking Sandwich Program allows students to take courses at Shibaura Institute of Technology (SIT)
while they are the students of the home university for 1 or 2 semesters (up to 1 academic year). For example, the student may study for their first two years at their home university,study at SIT for the third year, and then return to home university to complete their studies at their home university. For more detailed information please visit
https://www.shibaura-it.ac.jp/en/study/exchange_programs/sandwich.html
.
There will be a scholarship opportunity from 'Sato Yo Scholarship Foundation' for one Indonesian or Thai student for the SIT Course-Taking Sandwich Program 2023 Fall to 2024 Spring as follows:
– Scholarship; JPY120,000 per month
– Lump-sum: JPY100,000
– Round trip ticket
– Transportation fee from the airport to the accommodation upon arrival in Japan
Eligibility
Undergraduate (S1) or Graduate (S2) students
Enrolled in Universitas Gadjah Mada during the program
Have a GPA of 3.00 or above on a 4.00 scale.
Be proficient in English. Non-native English speakers must have a score of at least TOEFL iBT 72, IELTS 5.5, or CEFR B2
Required Documents
Curriculum Vitae
Motivation Letter
Official Academic Transcript record (English version)
Study Plan
A recommendation letter from an academic supervisor
Letter of Enrollment from Faculty
Letter of Nomination from Faculty (addressed to the Head of Office of International Affairs UGM)
English Language Proficiency Certificate
Copy of passport photo identification page
Passport picture
Health certificate
All the documents listed as required on the Online Application page
Confirmation Letter of Participation [download]
Application Procedure
Submit the aforementioned documents to UGM International Exposure Application Form: http://ugm.id/IntExposureApplication no later than February 7, 2023 for internal review. Please, keep the hard file documents with you.
OIA staff will evaluate your application. Once you are selected as Nominated Applicant, OIA will confirm your official nomination to SIT and you may proceed to the online application.
The FINAL decision from SIT.