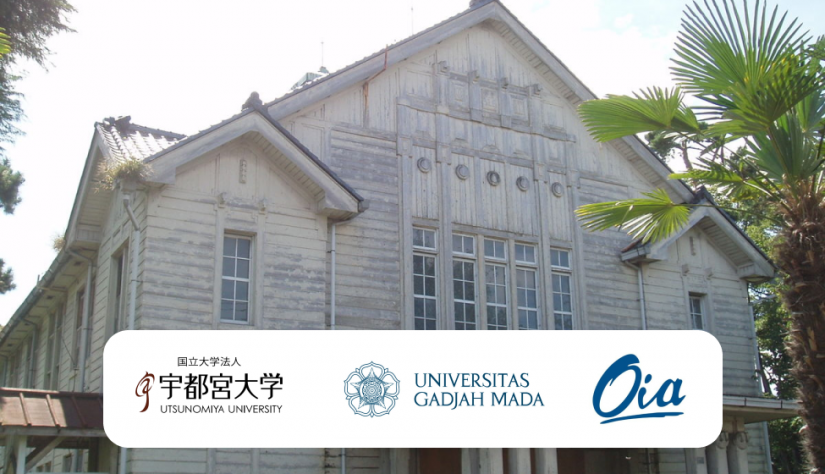 The Graduate School of Regional Development and Creativity at Utsunomiya University has been selected as a special program (for three years from 2021) by the Ministry of Education, Culture, Sports, Science and Technology of the Japanese government.
We would like to inform you that Utsunomiya University has started to accept applications for government-sponsored research students (special selection) recommended by the university in 2023. This program is for the applicant for the Division of Engineering and Agriculture at the Graduate School of Regional Development and Creativity (Master's course) and for students who meet the language requirements in both English and Japanese. Please refer to the above URL for other application qualifications and processes.
Eligibility
Excellent students newly coming to Japan as international students at a graduate school level who fall into one of the following categories:

Those who have been officially recommended by the partner university based on an inter-university exchange agreement.
Those who have been officially recommended by the counterpart university with a record of exchange with the university in question (exchange record includes exchange other than interinstitutional exchange).
Others who are strongly recommended by the prospective academic supervisor as those who will contribute to the improvement of education and research at the university, even if the university has no such exchange.

Minimum GPA 2.30 (in the last course of study)
Applicants must be a citizen of one of the following countries: Indonesia, Cambodia, Thailand, Vietnam, Malaysia, Myanmar, Laos
Applicants, in principle, must have been born on or after April 2, 1988.
Applicants must have proficiency in Japanese and English.

Japanese Language Proficiency Test (JLPT) level N2 or higher
English proficiency of TOEFL iBT 54 or higher or TOEIC 650 or higher (or equivalent)
Scholarship
The scholarship amount is 144,000 yen per month. A supplemental regional allowance of 2,000 yen or 3,000 yen per month will be added to the monthly scholarship amount for the grantees studying or conducting research in specially designated regions. Detailed Information about the scholarship coverage can be found in Application Guidelines.
Required Documents
Academic performance coefficient calculation sheet (download)
CV (any format)
Recommendation form【Form1】
Total academic Report【Form3】
2023 Application form for Japanese Government (MEXT) scholarship (Research students)【Form5】
Field of Study and Study Plan【Form6】
Language Proficiency Confirmation Form (download)
Health certificate form (download)
Prior confirmation sheet for security (download)
Letter of nomination from the head of the faculty or graduate school (addressed to the Head of Office of International Affairs UGM)
Application Procedure
Submit the aforementioned documents to UGM International Exposure Application Form: http://ugm.id/IntExposureApplication no later than January 25, 2023, for internal review. Please keep the hard file documents with you.
OIA staff will evaluate your application. Once you are selected as a Nominated Applicant, OIA will confirm your official nomination to Utsunomiya University and you may proceed to the application.
The FINAL decision is from Utsunomiya University.