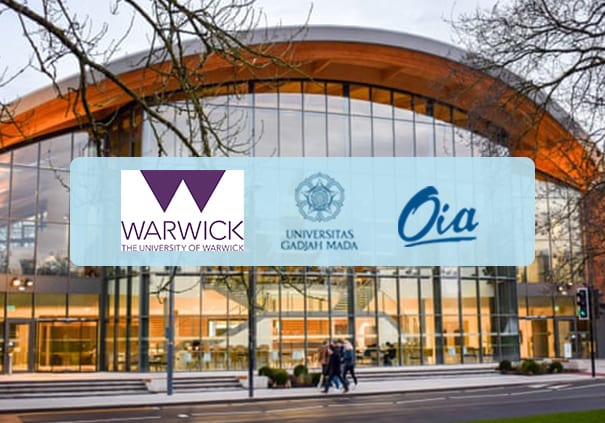 Greetings from the University of Warwick, London!
The establishment of the University of Warwick was given approval by the government in 1961 and received its Royal Charter of Incorporation in 1965. Since then, The University develops its self and has 29 academic departments and over 50 research centers and institutes, in three Faculties: Arts, Science, Engineering and Medicine, and Social Sciences. From its beginnings, the University has sought to be excellent in both teaching and research. It has now secured its place as one of the UK's leading research universities, confirmed by the results of the government's Research Assessment Exercises of 1986, 1989, 1992, 1996, 2001 and 2008.
We are pleased to inform you that the Application for Warwick Summer School 2020 is now open for UGM students.
Warwick Summer School in London
Sunday 19 July – Saturday 8 August 2020
What do our students say? See the video and our WSS experience page
APPLICATION PROCEDURE
Finish the online application to Warwick Summer School 2020 directly.
Submit all documents from the online application to the Office of International Affairs UGM in soft copy (via email:

scholarship@ugm.ac.id

) for official nomination.
OIA will send your official nomination to the University of Warwick.
THE FINAL decision from the University of Warwick.