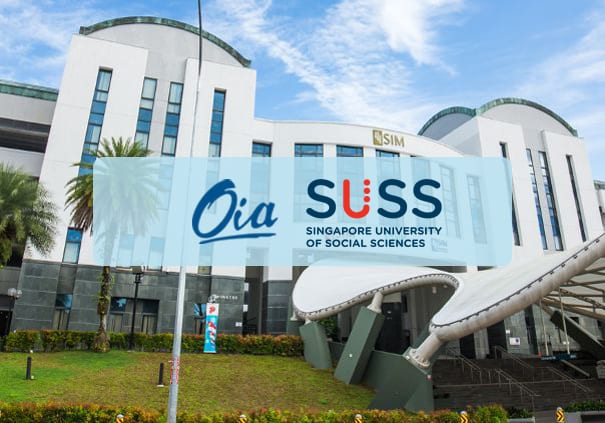 Greetings from Singapore University of Social Sciences!
The Singapore University of Social Sciences (SUSS) is a university with a rich heritage in providing lifelong, learner-centric and industry-relevant education. The University mission is to champion lifelong education to develop future thinkers and leaders to their fullest potential through the 3H's education philosophy: 'Head' for professional competency with applied knowledge, 'Heart' for social awareness of the needs of the society, and 'Habit' for passion towards lifelong learning.
We are pleased to inform you that SUSS is now inviting UGM undergraduates to apply for the upcoming "STEP Sociovation Forum 2020", a regional social innovation program to be held in March 2020. A total of 6 to 7 students will be selected by SUSS to represent Indonesia for this fully-funded program.
Who should apply?
This forum is open to undergraduates studying in public / state-funded universities from ASEAN & Greater China Regions who meet the following criteria:
Strong leadership experience,
Able to communicate effectively in English,
Passionate about protecting their country's environment,
Have an interest in photography and documentary-making, and
Able to work hard on a post-program project from March to June 2020.
If selected, the following expenses will be fully-sponsored / provided by SUSS:
Round-trip Flight to Singapore,
Hostel accommodation and,
Meals.
If applicable, the following expenses will be paid by the students:
Passport application fee,
Travel insurance.
Required Documents
Curriculum Vitae
Certificate of Enrollment from faculty
Official academic transcript
Letter of Recommendation from the academic advisor
Colored copy of passport
Letter of Nomination from faculty (*addressed to Head of Office of International Affairs)
English language proficiency  (Min. Score of TOEFL – ITP=530, iBT 80 or IELTS 6.0)
Confirmation Letter of Participation (download)
Short Essay (*at least it could answer 2 questions: 1) how your community engagement experiences in your last 3 years have shaped who you are as a leader?; 2) If you were to create a documentary about an environmental cause which you are most passionate about in your city/country, what would it be and why?)
APPLICATION PROCEDURE
Submit the aforementioned documents to the Office of International Affairs, UGM (Bulaksumur F-12) for internal review.
OIA staff will evaluate your application.
Once you are selected as Nominated Student, OIA will send your application to Singapore University of Social Sciences as for host university selection.
THE FINAL decision from Singapore University of Social Sciences.
Please send all documents above in hardcopy (1 COPY) to Office of International Affairs, UGM (Bulaksumur Block F-13) and softcopy (compiled in 1 PDF file) to scholarship@ugm.ac.id no later than December 6th, 2019.