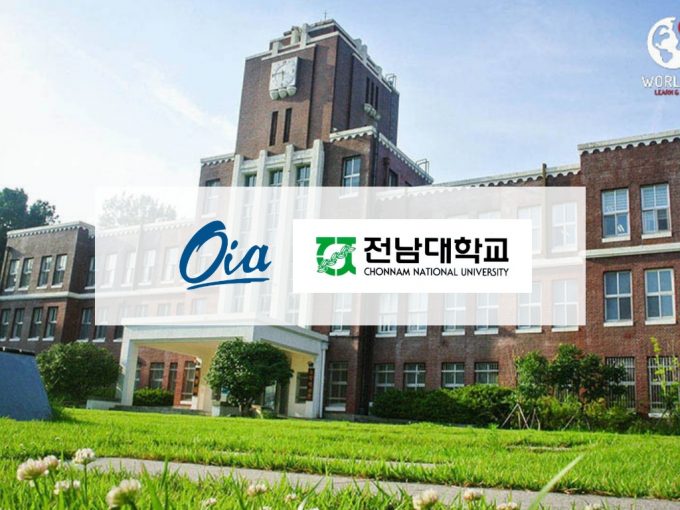 Greetings from Chonnam National University, Korea!
Chonnam National University(CNU) was established in 1952 under the idea of 'Save the Nation through Education'. The University is proud of its glorious achievement in fulfilling the mission irrespective of all the challenges for the past 65 years.'Truth, Creativity, Service' is the founding spirit of CNU, being the basis of fostering academics, educating talented students, and contributing to the prosperity of the nation as well as the local community. Also, guided by the light of 'justice and conscience', CNU assumes an unforgettable position in the development of democracy, helping Korea cherish the precious value of 'democracy, human rights, and peace'. 'Pride & Hope' will be the words to symbolize our historic achievements, blossoming in the hearts of the family of CNU and the people of the local community.
We are pleased to inform that CNU is inviting international scholars to its 2020 CNU International Summer Session. This program is eligible for all teaching staff/lecturer in Universitas Gadjah Mada.
General Information
Teaching Period: June 24 – July 24, 2020  (*the program dates are subject to change)
Teaching hours: 45 hours (3 hrs a day/4 days a week/4 weeks)
The medium of class: English
Class setup: Mixture of Korean and international students
Class size: between 20 to 40 (*minimum 10 students)
Course topic: General Undergraduate-level courses are preferable to attract more students.
Qualification: Doctoral degree with five-year full-time teaching experience
Financial support (*Honorarium: US$3,000; Accommodation support: a guest house on campus or 1,000,000 KRW stipend; Airfare support: US$500 for those from Asia and US$1,500 from outside of Asia)
Required Documents
Curriculum Vitae
Letter of Recommendation/Nomination from Faculty (*addressed to Head of Office of International Affairs UGM)
Proposed teaching courses and syllabus
Please send all documents above in hardcopy (1 COPY) to Office of International Affairs, UGM (Bulaksumur Block F-13) and softcopy (compiled in 1 PDF file) to scholarship@ugm.ac.id no later than November 11th, 2019.