Greetings, from EWHA Womans University!
Hosted by the Ministry of Foreign Affairs (MOFA) of Republic of Korea and organized by the
Institute for Development and Human Security (IDHS) of Ewha Womans University, the 2019
Youth Global Essay Competition on "Combat Sexual Violence in Conflict" is an online essay
competition for young people worldwide. Through this competition, we hope to listen to their
creative and innovative solutions to combat sexual violence in conflict and promote women's
participation in peacebuilding in all aspects of conflict and post-conflict peace processes.
The top 3 winners from the competition will be invited as panelists to the 1st International
Conference on "Action with Women and Peace" to present their research findings and innovative
ideas to help create an inclusive shared vision.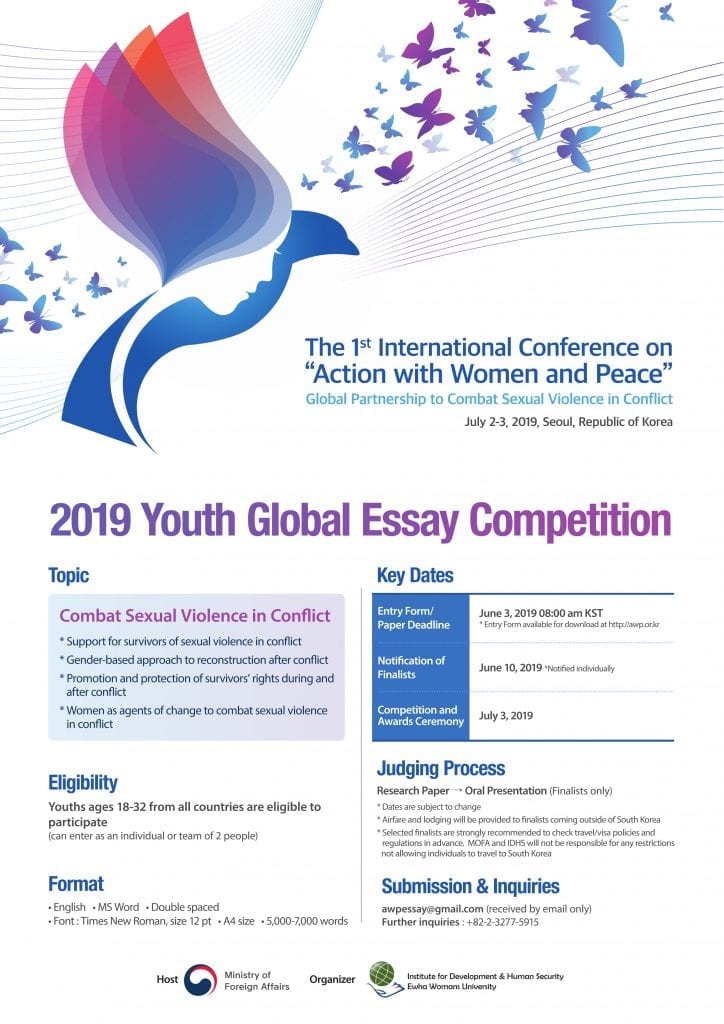 For further information, click here