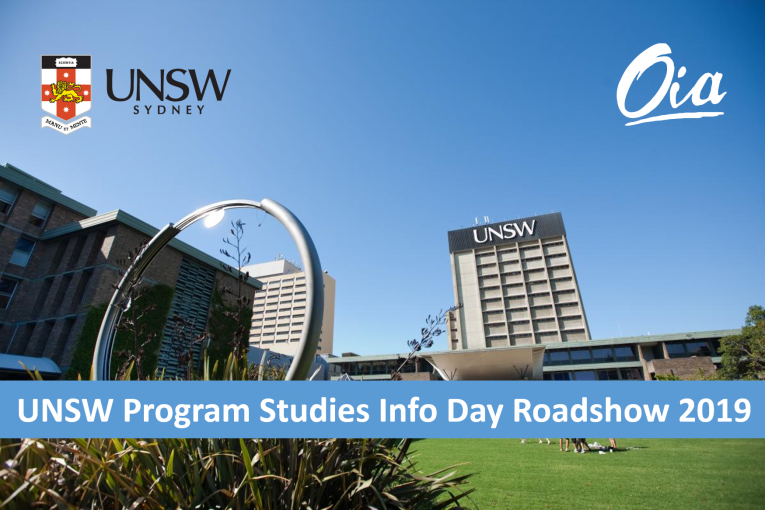 Greetings, students!
This event is an opportunity for you to discuss your future study plan at UNSW!
UNSW Sydney is a public university and is a founding member of the prestigious Australian Group of Eight (Go8) universities. UNSW is ranked 45th in the world according to QS World University Rankings 2019, an internationally acclaimed teaching and research powerhouse offering our students the world-class facilities, interaction with industry leaders and applying the latest research to real-world situations.
We are inviting you to attend UNSW Program Studies Info Day 2019. This is a Free event to showcase our facilities program studies. The roadshow will be held in five cities across Indonesia, namely Yogyakarta, Semarang, Jakarta, Surabaya, and Bandung.
If you would like to apply for September Intake 2019, please do come and see us! Bring along your academic transcript and your IELTS/TOEFL results (if applicable), we will assist you to process your application immediately.
Further Info & Registration:
IDP Yogyakarta
0274 550278 / 0877 2272 7009
greg.setiawan@idp.com
andhi.susanto@idp.com