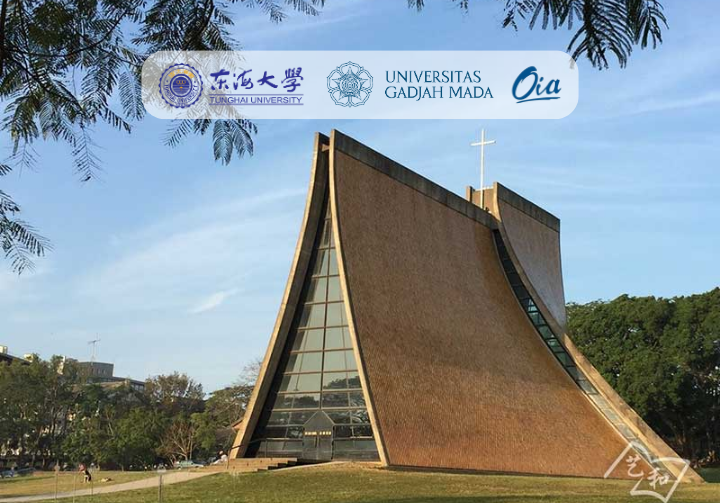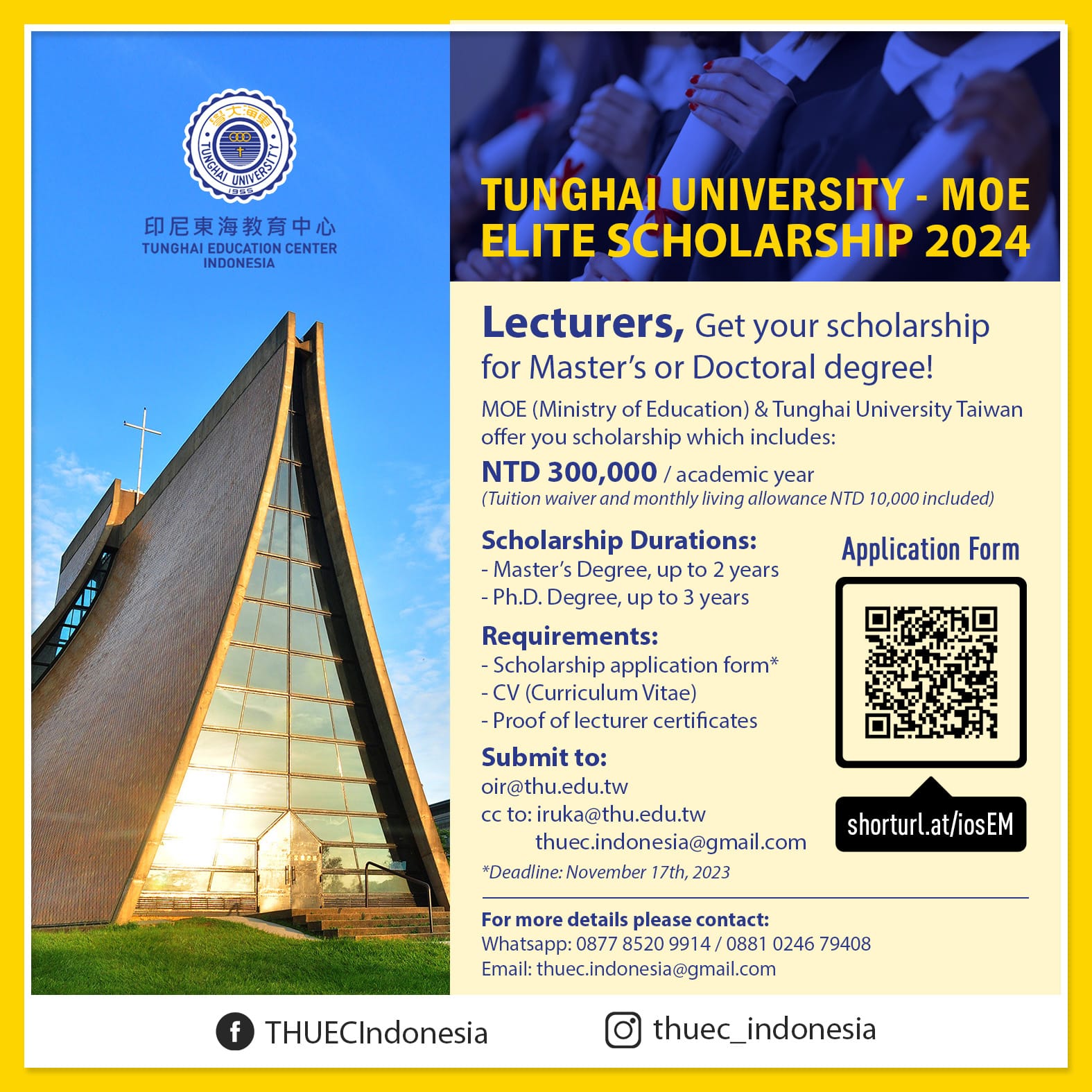 Greetings from Tunghai University, Taiwan!
Tunghai University, often spelled as "Tung Hai University," is a well-regarded institution of higher education located in Taichung, Taiwan. Established in 1955, it is known for its strong academic programs, beautiful campus, and significant contributions to research and education in Taiwan and beyond. 
We are pleased to inform you that the application for Tunghai University MOE Lecturer Elite Scholarship 2024 is now open for Universitas Gadjah Mada lecturers.
PROGRAM INFORMATION
Tunghai University with the support of Taiwan's MOE (Ministry of Education) for the Fall Semester of 2024 is again providing a special "Elite Scholarship" program for lecturers / teachers who have the opportunity to get scholarships to continue their Masters or S3 studies at Tunghai University. 
For lecturer candidates who are interested and eligible for this scholarship offer, can fill out the application form that we have attached to the email link, provide proof / certificate of lecturer appointment and CV (all required in English translation). If you do not have a certificate of appointment, it can be replaced with a Letter of Appointment signed by the rector or Head of Department.
Application forms and supporting documents should be emailed no later than November 17, 2023 to Tunghai University Office of International Relations & THUEC (Tunghai Education Center) Indonesia: oir@thu.edu.tw and cc to iruka@thu.edu.tw and thuec.indonesia@gmail.com 
For more information or questions regarding this program please contact:
Fenny Setiawan
Manager, Tunghai Education Center Indonesia
Phone: 0881-0246-79408
E-mail: thuec.indonesia@gmail.com
Guidance Paper | Application Form
CONSULTATION INFO
If you have any questions regarding this program, you can contact us in OIA's office hour:
Virtual consultation: https://ugm.id/AppointmentOIAUGM