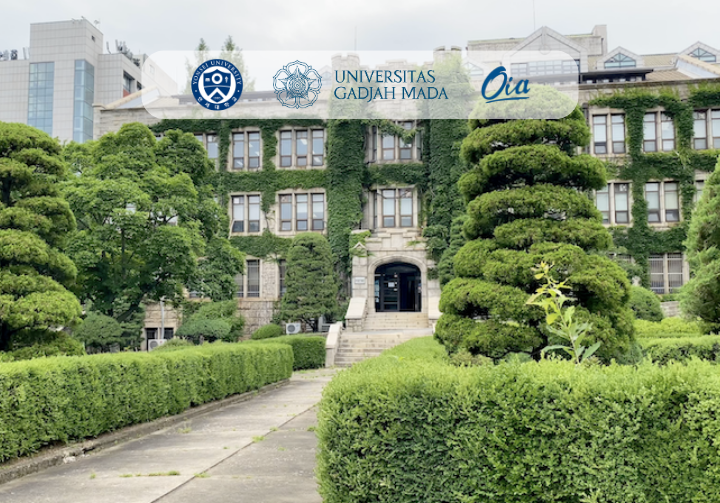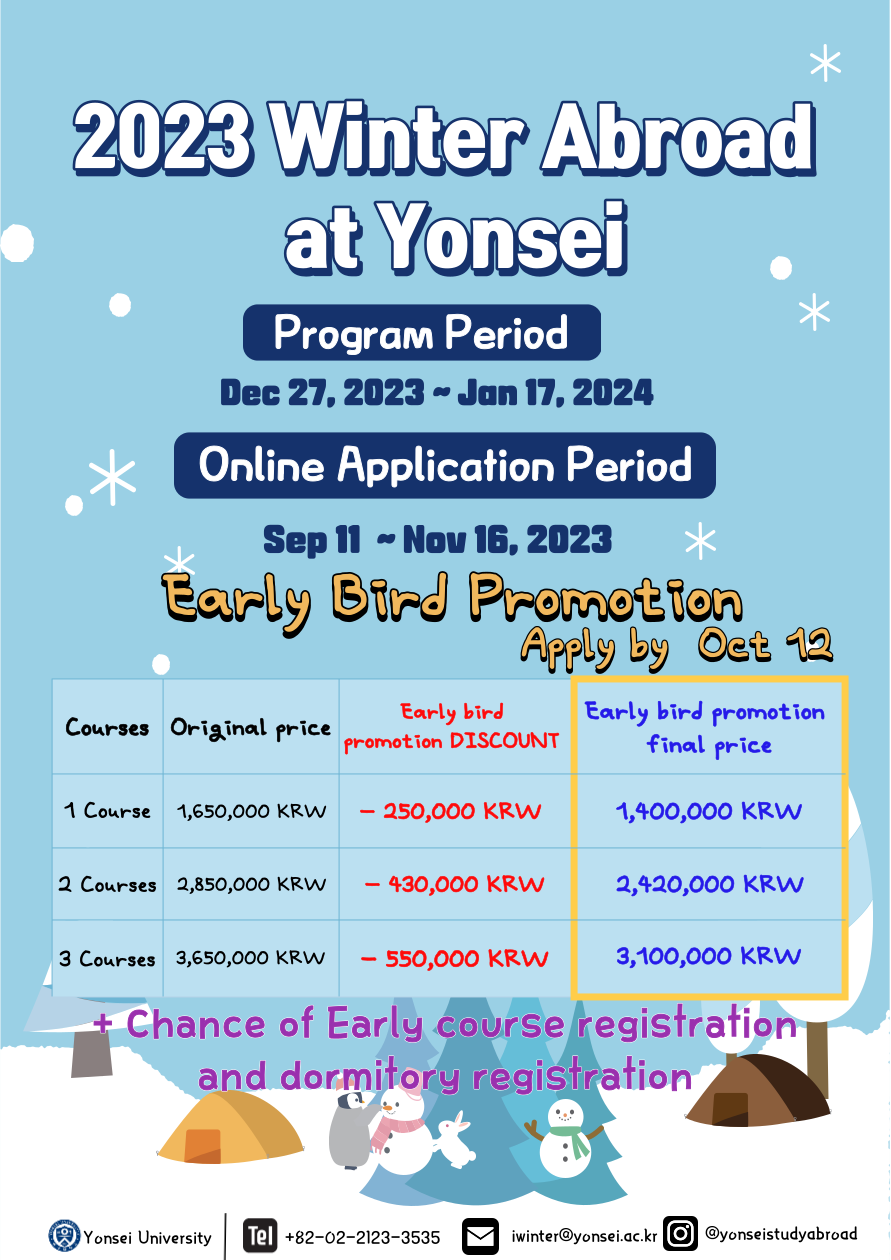 Greetings from Yonsei University, South Korea!
Yonsei University is one of South Korea's most prestigious and oldest universities, founded in 1885. Located in Seoul, it is part of the "SKY" universities, which also include Seoul National University and Korea University, known for their academic excellence and competitiveness. Yonsei is renowned for its strong programs in various fields, including business, medicine, engineering, and the humanities. It has a diverse and international student body and is committed to fostering global education and research collaborations. Yonsei University is known for its beautiful campus and its role in shaping South Korea's modern education system.
We are pleased to inform you that the application for Yonsei University Winter at Yonsei (WAY) 2023 is now open for Universitas Gadjah Mada students.
PROGRAM GENERAL INFORMATION
WAY offers 6 different fields 27 Courses including 4 online

courses

. Courses syllabus can be found

here

. Students do not need to physically attend the classes for those above online-only courses, which will allow more freedom and flexibility.

WAY offers a variety of extracurricular activities such as one-day or field trips. The schedule may be subject to change under the COVID-19 situation.

These are activities that we have arranged at this moment: DMZ (Demilitarized Zone) Tour, Cooking class, Taekwondo class, and SKI Trip 
PROGRAM APPLICATION INFORMATION
Program Period

: 27 December – 17 January 2023
Application Period

: 11 September – 16 November 2023
Payment Deadline

: 30 November 2023
All students who apply for 2023 WAY by October 12th and make full payment by October 26th are eligible for the Early Bird Promotion. They will get a 15% discount from their tuition fee. At the same time, only these students can participate in the 1st Course Enrollment and 1st round dormitory registration.
Early Bird Promotion Application Deadline

: 12 October 2023
Early Bird Promotion Payment Deadline

: 26 October 2023
CONSULTATION INFO
If you have any questions regarding this program, you can contact us in OIA's office hour:
Virtual consultation: https://ugm.id/AppointmentOIAUGM