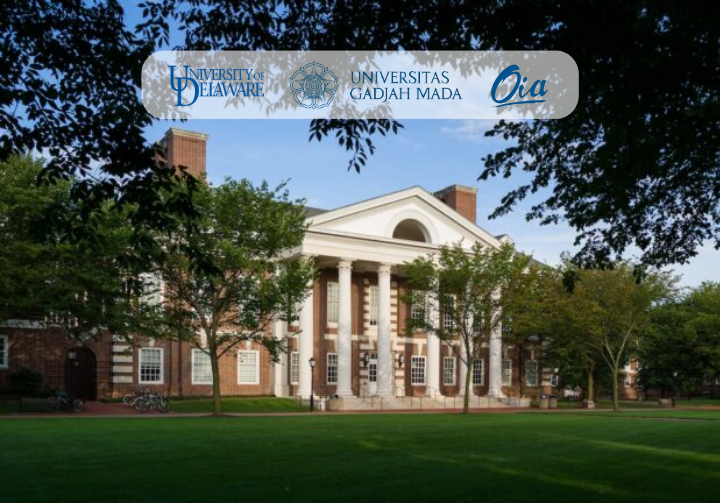 Greetings from University of Delaware, USA!
University of Delaware is a prestigious institution located in Newark, Delaware, known for its rich academic history and commitment to excellence in education, research, and innovation. Established in 1743, it is one of the oldest universities in the United States, offering a comprehensive range of undergraduate and graduate programs across various disciplines.
We are pleased to inform you that the application for University of Delaware Short-Term Program 2023 is now open for Universitas Gadjah Mada students.
PROGRAM INFORMATION 
Semester study abroad program: University Semester USA
This short-term program offers an exciting study abroad opportunity for international students interested in experiencing life at one of America's oldest universities.

Program duration: 1 semester
Summer Camp: American Culture and Communication
This short-term program combines rich cultural programming, fun activities with UD students, community engagement, a social homestay experience, and English language instruction to support your many cross-cultural interactions.

Program duration: 4 weeks
For more information, kindly check the Flyer (1 and 2).
CONSULTATION INFO
If you have any questions regarding this program, you can contact us in OIA's office hour:
Virtual consultation: https://ugm.id/AppointmentOIAUGM