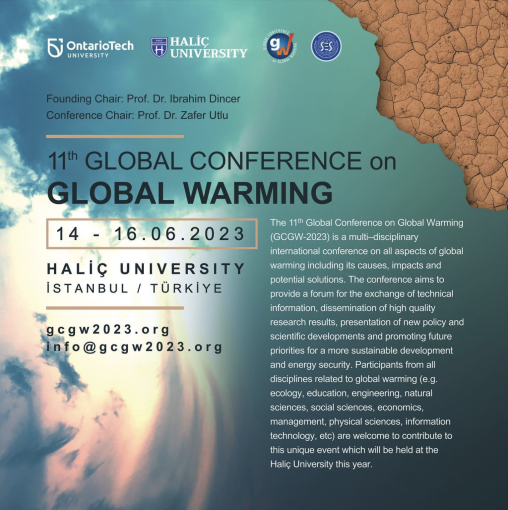 Warmest greetings from Haliç University in İstanbul!
The 11th Global Conference on Global Warming will be held in Haliç University, İstanbul on 14 – 16 June 2023. The conference will provide a forum for exchange of technical information, dissemination of high quality research results ,promoting future priorities for a more sustainable development and energy security, etc.
Register before 1 June 2023 to be the early bird delegates!
For further information, please visit gcgw2023.org