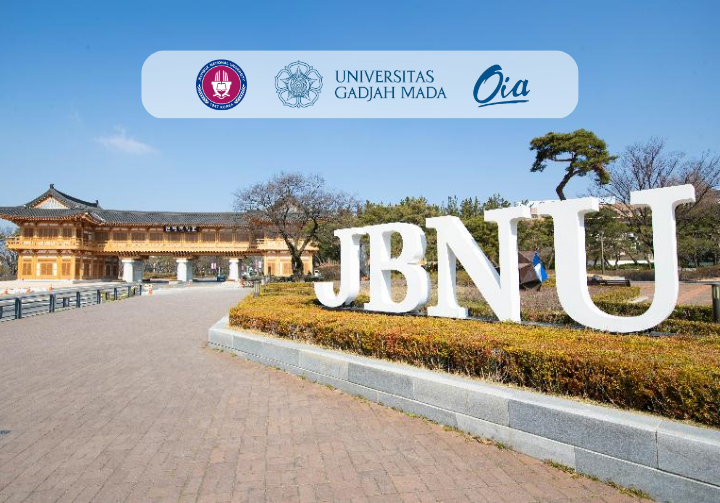 Greetings from Jeonbuk National University (JBNU), South Korea!
Jeonbuk National University (JBNU) is the first national university established in the southern part of Korea in 1947, and is a prestigious university in the world that has led regional and national development. Jeonbuk National University, which has been reborn as a platform university for empathy and innovation, has a main campus in Jeonju, the most Korean city, and operates a total of seven campuses, including specialized campuses specializing in AI, carbon, renewable energy, agricultural life and veterinary science. It has the world-recognized university competitiveness in the QS World University Evaluation, THE Asia University Evaluation, and Leiden Ranking Evaluation, and our university is proud of its lowest tuition and various and abundant scholarship support.
We are pleased to inform you that the application for Jeonbuk National University (JBNU) Summer Program 2023 is now open for Universitas Gadjah Mada students.
For more information, such as the admission process, program explanation, and others, kindly check the information sheet. 
CONSULTATION INFO
If you have any questions regarding this program, you can contact us in OIA's office hour:
Virtual consultation: https://ugm.id/AppointmentOIAUGM