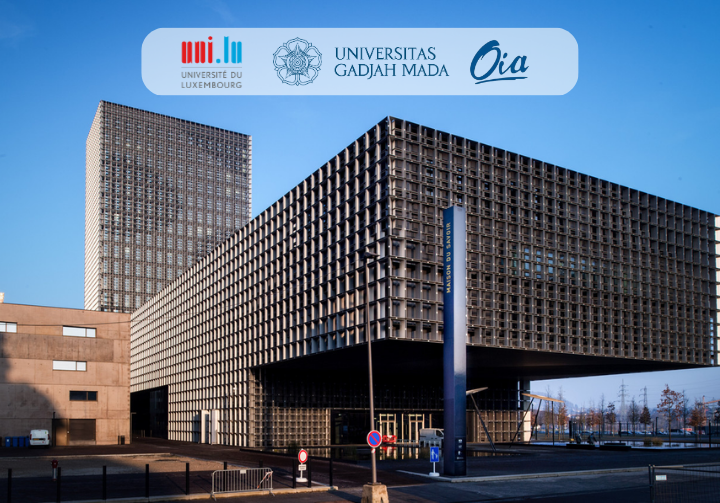 Greetings from the Luxembourg Ministry of Foreign Affairs & University of Luxembourg!
The Luxembourg Ministry of Foreign Affairs awards about 60 scholarships (Guillaume Dupaix Scholarship) every year to foreign students wishing to do an exchange at the University of Luxembourg. Since 2022, the scholarships are awarded in a more strategic way, reflecting the priority given to the criteria of excellence and targeting international students at the Master's level. 
We are pleased to inform you that the application for Guillaume Dupaix Scholarship is now open for Universitas Gadjah Mada students. 
PROGRAM INFORMATION
The Luxembourg Ministry of Foreign and European Affairs and the Ministry of Higher Education and Research are funding a talent support programme. The Guillaume Dupaix International Master's Scholarship aims to attract high-achieving international students who wish to follow a master's programme at the University of Luxembourg, or international exchange students who wish to pursue one or two semester of studies at the University of Luxembourg.
The stipend amounts to 5.146€ per semester and is paid in two instalments per academic year at the beginning of each semester for a maximum of two years (two semesters for exchange students). Payment is subject to performance evaluation and may be withheld, for example, in the case of academic misconduct, poor results or withdrawal from the master's programme. Tuition fees are not included in the scholarship for regular Master students, exchange students are exempted from tuition fees at the University of Luxembourg. The scholarship cannot be cumulated with any other type of grant financed by the Luxembourg government, or a similar scholarship funded by a private sponsors.
ELIGIBILITY
Graduated from Undergraduate Program

Excellent academic performance during undergraduate studies

Be proficient in English
REQUIRED DOCUMENTS
Curriculum Vitae

Motivation Letter

Two Letters of Recommendation or Professional Recommendation with Contact Details

A Copy of the Email Received by the University of Luxembourg Confirming the Successful Submission of your Master's Application
APPLICATION DEADLINE
24 April 2023
For more information, kindly check the website and video presentation.
CONSULTATION INFO
If you have any questions regarding this program, you can contact us in OIA's office hour:
Virtual consultation: https://ugm.id/AppointmentOIAUGM