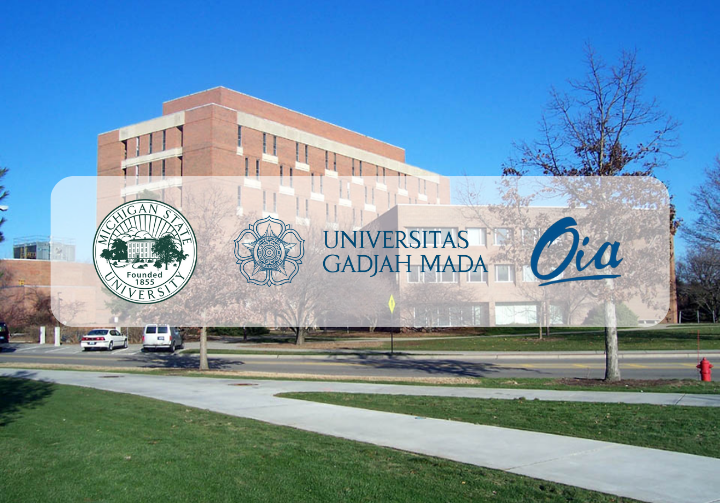 Greetings from Michigan State University!
Michigan State University (MSU) is a public research university located in East Lansing, Michigan, USA. Founded in 1855, it is one of the largest universities in the United States with over 50,000 students enrolled. MSU offers over 200 undergraduate, graduate, and professional degree programs across a wide range of fields including business, engineering, education, social sciences, and natural sciences. It is known for its excellence in research, innovation, and community outreach, and is consistently ranked among the top universities in the nation for its academic programs and overall student experience. MSU is also home to one of the largest and most successful athletic programs in the country, with a storied history in college football and basketball.
We are pleased to inform you that the application for MSU VIPP Summer School 2023 is now open for Universitas Gadjah Mada students.
SNEAK PEEK OF THE PROGRAMME
The Visiting International Professional Program (VIPP) at Michigan State University (MSU) provides cutting-edge training and exchange programs for international professionals and organizations by leveraging the academic excellence of a top global research university. Enjoy cross-cultural collaborative learning, work with classmates from around the world, and learn from MSU's world-class faculty. To add to the excitement of your American experience, VIPP Global Summer School programs include a trip to the East Coast, including Niagara Falls, Washington D.C., and New York City! This summer VIPP is offering the programs Creative Entrepreneurship and Social Media & Social Change.
Creative Entrepreneurship

: Students will be introduced to the principles and habits of successful entrepreneurs while learning critical thinking methods to create innovative ideas. Through hands-on projects, students will explore various aspects of innovation needs or catalysts. German Fulbright Summer Institute Students will take this course alongside Global Summer School students, presenting a unique opportunity for cultural exchange.

Social Media and Social Change

: This course explores relationships between social media and social change in global contexts. The topics covered will focus on how social media has been used to mobilize social movements in various locations around the world over the last 30 years. The course will use a workshop format to define concepts, analyze case studies, and develop collaborative online projects.
Register yourself before June 16th, 2023. For more information, such as the admission process, program explanation, and others, kindly check the Website and Flyer.