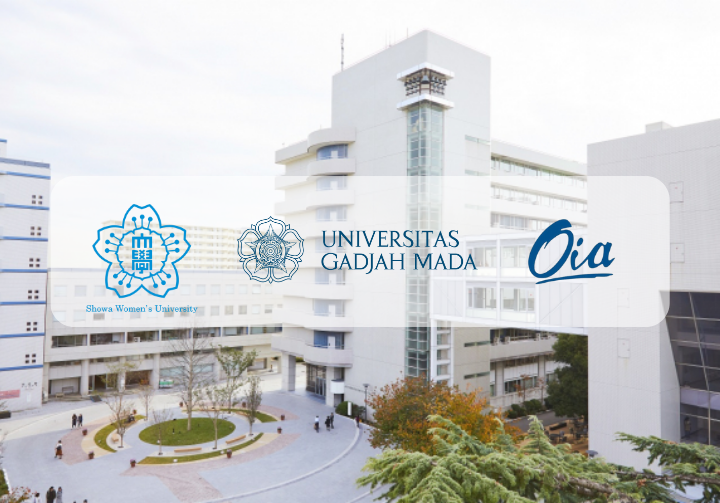 Warm greetings from Showa Women's University. 
Showa Women's University is a private women's university located in Setagaya, Tokyo, Japan. It was founded in 1920 as Japan's first four-year college for women. The university offers undergraduate and graduate programs in a wide range of fields, including humanities, social sciences, natural sciences, and education. The university's mission is to foster capable women who can contribute to society and to promote gender equality. Showa Women's University has a long history of producing successful graduates who have made significant contributions to various fields in Japan and around the world.
We are pleased to inform you that the application for Showa Women's University Japanese Language Program 2023 is now open for Universitas Gadjah Mada students.
SNEAK PEEK OF THE PROGRAMME
This is an ideal program for students who have completed the introductory Japanese, but have not quite reached the JLPT N3 level which is required for the semester program. It is also a great opportunity for students who want to brush up on their Japanese and get a head start before the actual study abroad. 
Target

Students who have finished studying introductory Japanese and wish to enhance their Japanese level to JLPT N4 or  N3

Period

BasicⅠ: June 19, 2023- June 28, 2023

BasicⅡ: July 3, 2023-July 21, 2023

Fees

Fee-waiver exchange quota can be applied with prior notice.

One academic year student quota can be used for four students participating in this program.

If exchange quotas are not used,  a 50% discount will be applied to fees for applicants from partner universities. 

Application deadline

March 26th, 2023

Website

https://sites.google.com/swu.ac.jp/swuonlinejappgm/%E3%83%9B%E3%83%BC%E3%83%A0
For more information, such as the admission process, program explanation, and others, kindly check the flyer.