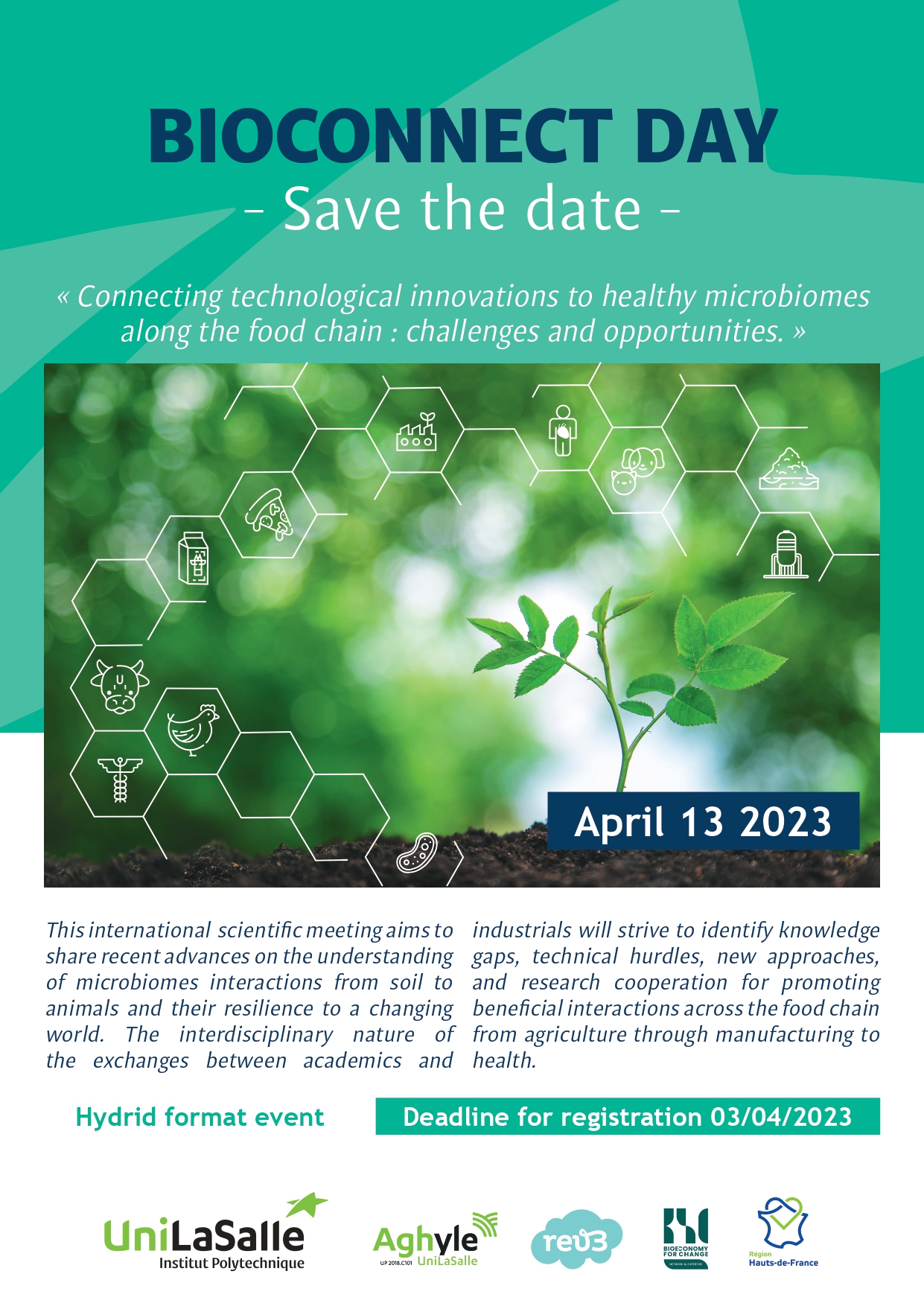 Greetings from UniLaSalle!
We are glad to invite you to Bioconnect Day on April 13th, 2023.
Bioconnect Day is the international scientific meeting aims to share recent advances on the understanding of microbiomes interactions from soil to animals and their resilience to a changing world. This event is in hybrid format system.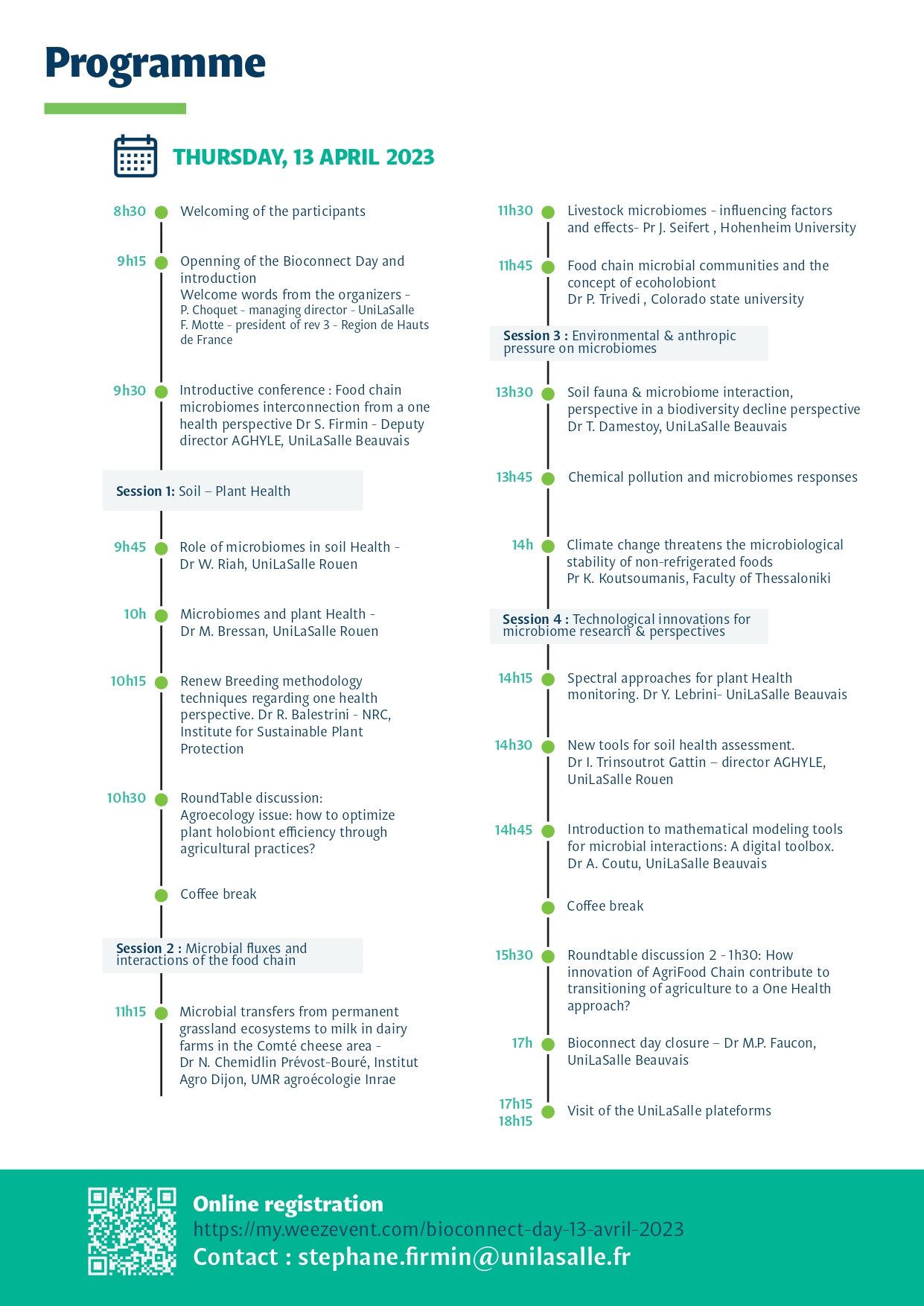 Please access https://my.weezevent.com/bioconnect-day-13-avril-2023 for online registration.
For more information, please contact stephane.firmin@unilasalle.fr