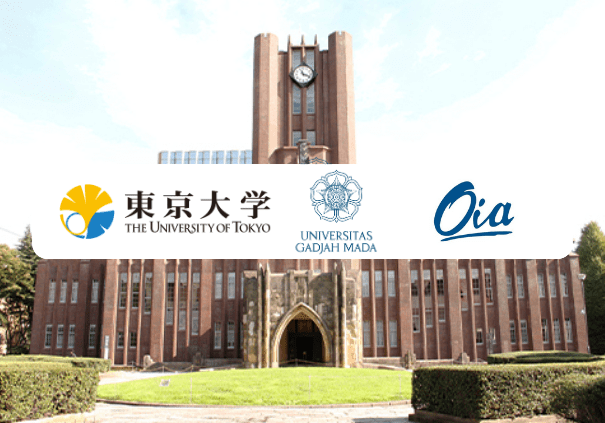 Greetings from the University of Tokyo (UTokyo)!
We are very pleased to announce that UTokyo will continue to provide hands-on laboratory experience to undergraduate students through the Amgen Scholars Program in 2023 as one of the host universities of the Amgen Scholars Asia Program. https://amgenscholars.com/asia-program
The objective of the program is to provide undergraduate students from different countries, including Japan, who are committed to or who are considering a career in biology or related sciences and planning to continue to graduate studies, with eight weeks (from June 6 to July 31, 2023) of biomedical research experience in the basic and translational sciences followed by the Amgen Scholars Asia Symposium on August 3 – 5, 2023.
Opportunities for the students to gain valuable hands-on experience in research will be provided in five graduate schools and one research institute of UTokyo:
Graduate School of Medicine
Graduate School of Engineering
Graduate School of Science
Graduate School of Agricultural and Life Sciences
Graduate School of Pharmaceutical Sciences
Institute of Industrial Science
Additionally, there will be opportunities for the students to participate in events, such as Japanese language classes, cultural events, exchange events with UTokyo students, etc., organized to maximize their experience as Amgen Scholars at UTokyo.
Each Amgen Scholar will receive flight tickets, a stipend to cover living expenses, and paid accommodation to participate in the program and the Amgen Scholars Asia Symposium.
UTokyo Amgen Scholars Program applicants must be undergraduate students:
Who are enrolled in colleges or universities worldwide that award a bachelor's degree (or its equivalent), and
Who, at the minimum, have completed their first year of undergraduate study at the time the summer program begins, and
Who are not graduating before the summer program begins and will resume their undergraduate studies for at least 1 semester or 1 quarter after the end of the summer program.
UTokyo Amgen Scholars Program applicants must also:
Have a strong record of academic performance, and
Have a good working knowledge of English, demonstrated by a minimum TOEFL (iBT) score of 72, IELTS overall band score of 5.5, Cambridge English FCE, TOEIC L&R score of 785, or TOEIC S&W score of 310, if not a native English speaker or English is not their first language, and
Have an interest in pursuing a Ph.D.
Application for the 2023 program is now open online and will close at 3:00 PM on Wednesday, February 1, 2023 (Japan Standard Time).
To learn more about the UTokyo Amgen Scholars Program, please visit
http://www.u-tokyo.ac.jp/en/prospective-students/amgen_program.html
If you have any questions, please feel free to contact the UTokyo Amgen Scholars Program by e-mail at
amgenscholars.adm@gs.mail.u-tokyo.ac.jp