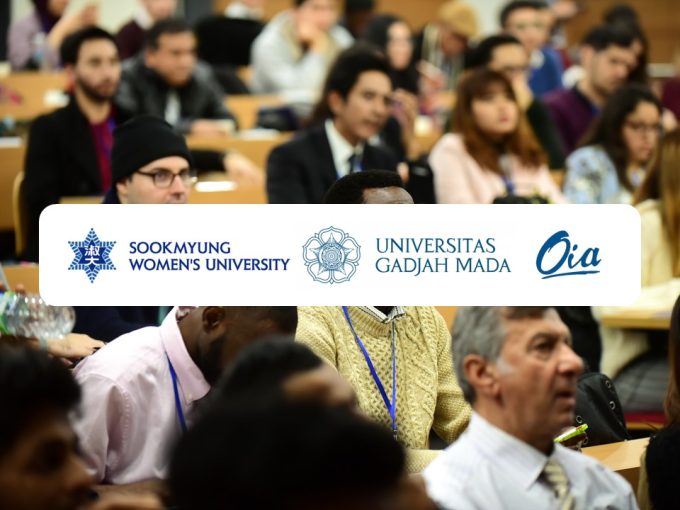 Warms greeting from Sookmyung Women's University in South Korea!
We are pleased to inform you that the Application for Global Korea Scholarship (GKS)  is now open for Universitas Gadjah Mada students. The purpose of this program is to provide students with an in-depth academic training as well as an invaluable experience in Korea. In addition, this program can help to nurture future leaders who will contribute to the development of global society and further friendship between Korea and their home country.
Eligibility
3rd to 6th-semester undergraduate students (S1)
Enrolled in Universitas Gadjah Mada during the program
Not currently studying in Korea
Overall academic score of 80% or higher while attending a foreign university
(80/100)
Applied for regular courses (not taking Korean intensive courses)
Never received a scholarship provided by the Korean government in the past
Dual nationality including Korean nationality is not eligible to apply
Student cannot apply to two Korean universities at the same time
Students required to complete 1 Korean-related course (2 credits or more) during the study
period in Korea
Scholarship
Living expenses: 500,000 WON per month.
*Last month of study's living expenses will be calculated for only actual course days
Airfare: Airfare cost within the limited range of each country
*Only to those who depart Korea within one month after their study. More details will be
given upon final nomination
Settlement Scholarship: 200,000 WON upon arrival
Health Insurance Cover: Approx. 50,000 WON per month
(The exact amount depends on the Korea National health care fee for Int'l students)
Tuition fee: The tuition fee payment will be made from NIIED > SMU
Required Documents
Letter of Nomination from Faculty (addressed to the Head of Office of International Affairs UGM)
Application: Attached (Can be filled out either Korean or English)
Study plan: Must contain your motives of studying in Korea reasons, goal, your current studies in Korean or English (A4 2pg max)
Personal Statement: Must contain you volunteer activities out of campus, your future plan after graduating university in Korean or English (A4 2pg max)
Certificate of Enrollment : Issued within 3 months
Nationality Proof : Copy of valid passport
Copy of your home university transcript (more than 2 semesters grade should be on) ; Even if you have submitted to us during application process properly, this is mandatory. Must state your CGPA that is more than 80/100 (80%). If not stated, check with our home university program coordinator for a brief official letter of CGPA in numerical form
** Optional
7. Copy of Valid TOPIK or other language certification (achieved within past 2 years / Within the
original copy)
8. Recommendation letter or award record must come from a liable institution (With the
original copy for award)
Application Procedure
Submit the aforementioned documents to UGM International Exposure Application Form : http://ugm.id/IntExposureApplication no longer than December 5, 2022 for internal review.
OIA staff will evaluate your application. Once you are selected as Nominated Applicants, OIA will confirm your official recommendation and will proceed the application.
The FINAL decision from Sookmyung Women's University.
IMPORTANT NOTES
The implementation/execution of this program will be carefully reconsidered depends on the latest development of COVID-19 and the government's regulation
In the meantime, the students are required to keep the hard file of all documents until further notice by the Office of International Affairs.
In case the faculty could not provide the letter of enrollment and nomination during this period, the official nomination through email from the faculty is acceptable. The official nomination could be delivered to head-oia@ugm.ac.id (cc to scholarship@ugm.ac.id)