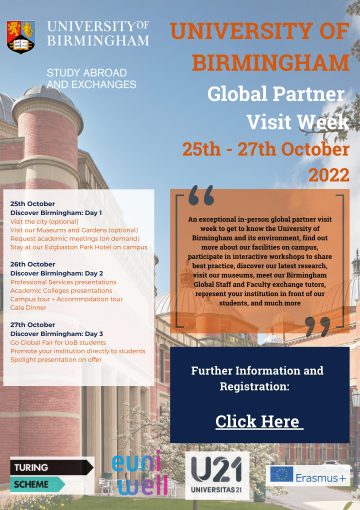 Dear Partners, Dear Colleagues,
Birmingham Global is delighted to invite you to the University of Birmingham Global Partner Visit Week in person event in Birmingham on 26th-27th October 2022. A fantastic opportunity for partners to discover the University and for colleagues to showcase our work and network with partners from around the globe.
Please click on the link or image below to find out more information and a registration form.
Please RSVP by 7th October 2022.
We look forward to welcoming you in Birmingham!