Dear students,
We are excited to inform you that UGM and UC Chile will conduct an online short course called Global Conversation Program. This is an initiative program for UC and UGM undergraduate/graduate students. This activity is voluntary and interdisciplinary and seeks to generate conversations in English on different topics such as history, tourism, culture, innovation, and sustainability issues, among others. This year, we will be focusing on Energy as the topic of the conversation.
We are now looking for outstanding individuals (2 postgrad students, and 2 undergrad students) to become the Global Conversion Program Committee 2022 and become the Team.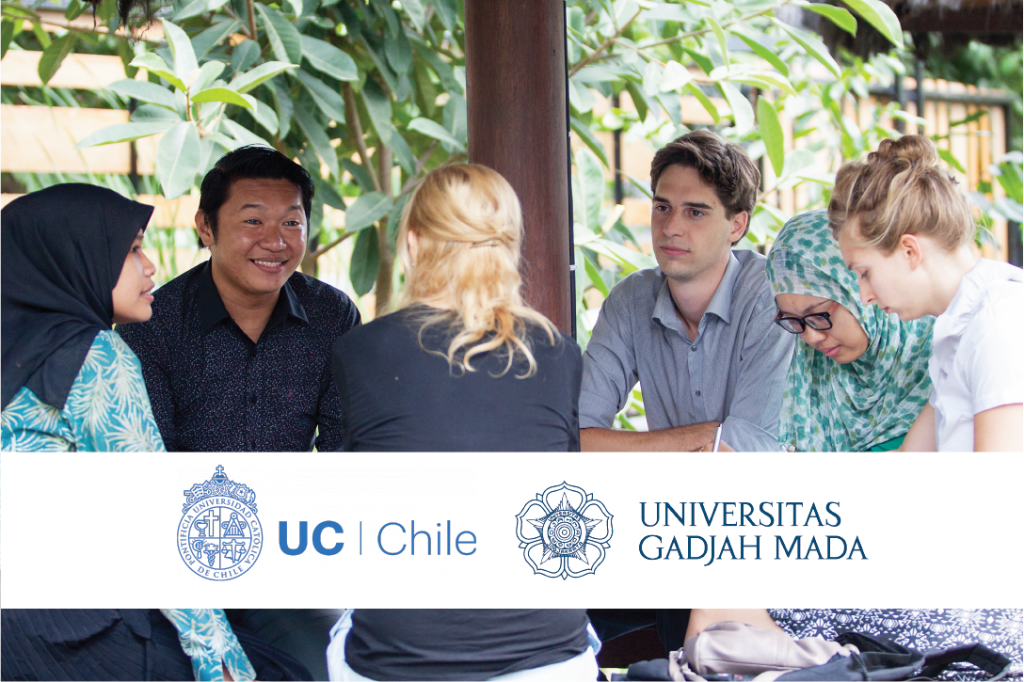 General Requirements
Students of UGM (undergraduates and postgraduate)
Minimum GPA score 3,00
Have excellent communication skills
Have good self-confidence and the ability to work independently as well as collectively
Good attention to details
Fluent in English – written and oral
Good time management skills and ability to work under pressure
Creative and dynamic
Willing to work in different circumstances
Preferably have experience in organizing events such as Public Lectures, Seminars, Community Services programs, social events, etc.
Timeline
September: Recruitment  for committee, and  Planning process
October: Open call for undergraduate students
November: Start of the activity.
How to Apply:
Fill in the application through this link:
Submit your CV, copy of the latest Academic Transcript, and other supporting materials.
Write down up to 200 words about why you want to join the Team and what are your ideas for the program.
Please Register here
Submission Deadline: Saturday, 17 September 2022
Shortlisted applicants will be notified by email.