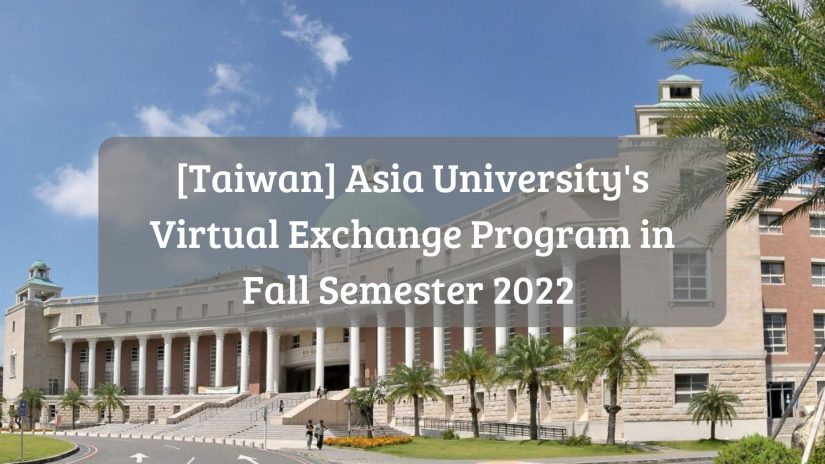 Warm greetings from Asia University, Taiwan!
Asia University (AU) is proud to invite overseas students to its virtual exchange program scheduled in the Fall Semester 2022. Courses offered in this program range from Psychology to Visual Communication Design, in which all are taught in English (except Mandarin Chinese course). Students are allowed to take 1-3 courses listed for the program (see the link at the end of this article).
Program Schedule: 12th September 2022 – 14th January 2023
Registration Procedure
Students need to register at their home university by filling the application form (see the link at the end of this article). Please submit your application form to OIA UGM before 1st August 2022 through http://ugm.id/IntExposureApplication
OIA UGM will send a nomination to the AU.
Registration in the AU system will likely begin after the nomination has been processed. Please stand by for updates from both OIA UGM and the AU.
Application Deadline: 15th August 2022
Program Fee: US$20 for the delivery of transcripts and attendance certificate
Further Information: https://bit.ly/AUExchangeFall22