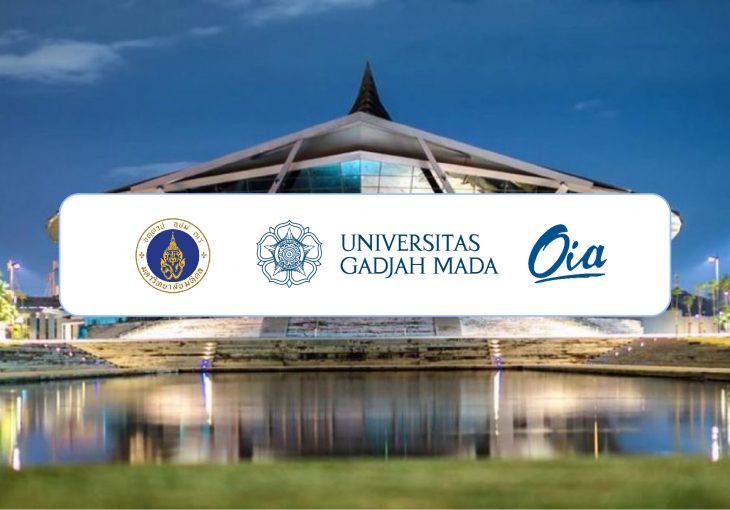 Greetings from Mahidol University, Thailand!
Mahidol University has lived a long history for over 129 years since the establishment of "Siriraj Hospital" in 1888, then developed into a medical school in the next year. The name was bestowed by His Late Majesty King Bhumibol Adulyadej after His Royal Highness Prince Mahidol of Songkla. The University is recognized as a significant higher education institution comprising academics and professionals in every field, both in arts and sciences. Mahidol University has continued to progress in all aspects to stay relevant and conform to the rapidly changing world and society.
We are pleased to inform you that the Application for Mahidol University Sawasdee Thailand Summer Program 2022 is now open for Universitas Gadjah Mada students.
The program offers 2 modules across a variety of activities and lessons:
Thai Culture Module

Resilient Life & Sustainable Society Module
Batch 1
Date: 1-14 June 2022
Location: Bangkok
Application Period: 15 March-15 May 2022
Batch 2
Date: 29 June-12 July 2022
Location: Bangkok & Phuket
Application Period: 1 March-31 May 2022
Batch 3 
Date: 1-14 September 2022
Location: Bangkok
Application Period: 1 April-5 August 2022
Program fee
USD 800 for Batch 1 and 3
USD 950 for Batch 2
Accomodation fee
140 (shared room for 2)
280 (single room)
Further information 
https://op.mahidol.ac.th/ir/summer-2022/ 
Eligibility
Vocational School students (SV)

Undergraduate students (S1)

Graduate students (S2/S3)
Required Documents for UGM Recommendation
Application Form
Letter of Enrollment from Faculty

Letter of Nomination from Faculty (

addressed to the Head of Office of International Affairs UGM

)
Application Procedure
Please complete all sections of this form and submit to the International Relations Division, Mahidol University via <sawasdee.mahidol@gmail.com> before

the application deadline for each batch.

THE FINAL decision from

Mahidol University.
IMPORTANT NOTES
The FINAL decision is from Mahidol University. No nomination needed from OIA UGM.

But if you need a recommendation letter from Universitas Gadjah Mada to apply for the scholarship, please submit your application documents through

http://ugm.id/IntExposureApplication