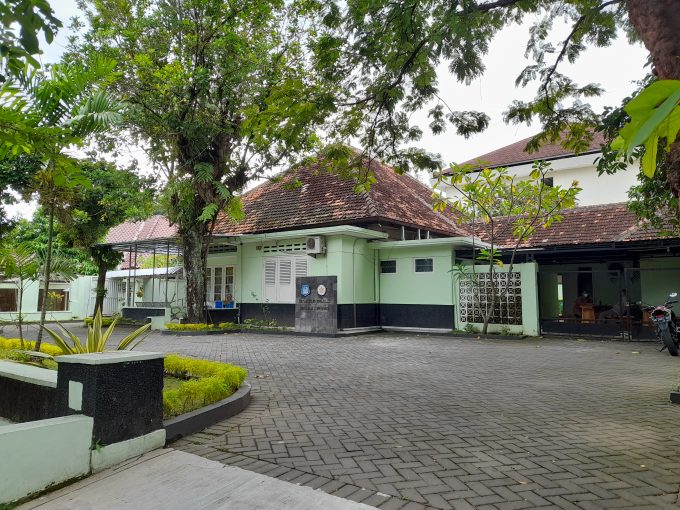 The collaboration between the Regional Office of the Ministry of Law and Human Rights (Kementerian Hukum dan HAM) Daerah Istimewa Yogyakarta and Universitas Gadjah Mada (UGM) has succeeded in building an Immigration Office Unit located at UGM (Immigration Office Chapter UGM). The presence of this office is to improve immigration services to the community, especially for foreign students, lecturers, and researchers in Universitas Gadjah Mada. Furthermore, hopefully, Immigration Office Chapter (UKK Imigrasi) UGM will provide facilities for foreigners who stay in Yogyakarta to extend or obtain their stay permit easier.
Services:
Passport Issuance for local members of UGM
Visit/Stay Permit Processing for international members of Universitas Gadjah Mada
Services Hours:
Immigration Office Chapter UGM will open with Limited Operation procedures.
Monday – Friday
From 09.00 – 14.00 WIB
Visiting Immigration Office Chapter UGM protocol (During Pandemic):
Immigration Office Chapter UGM enforces Health Protocols in accordance with Ministry of Health regulations, such as:
Physical distancing minimum 1 meter
Hand sanitized
Wearing mask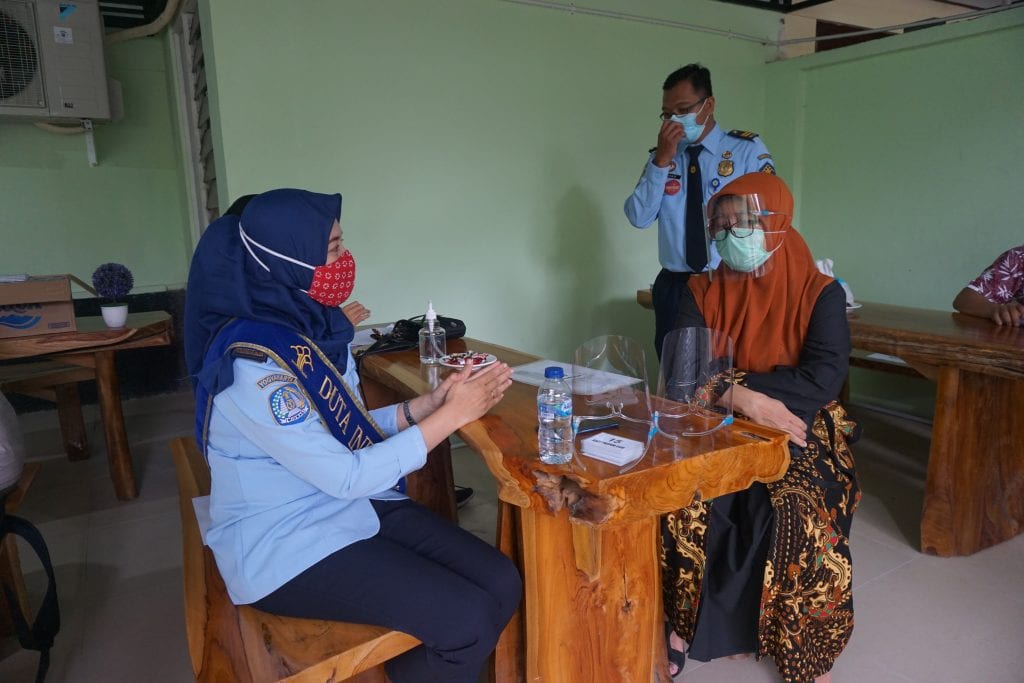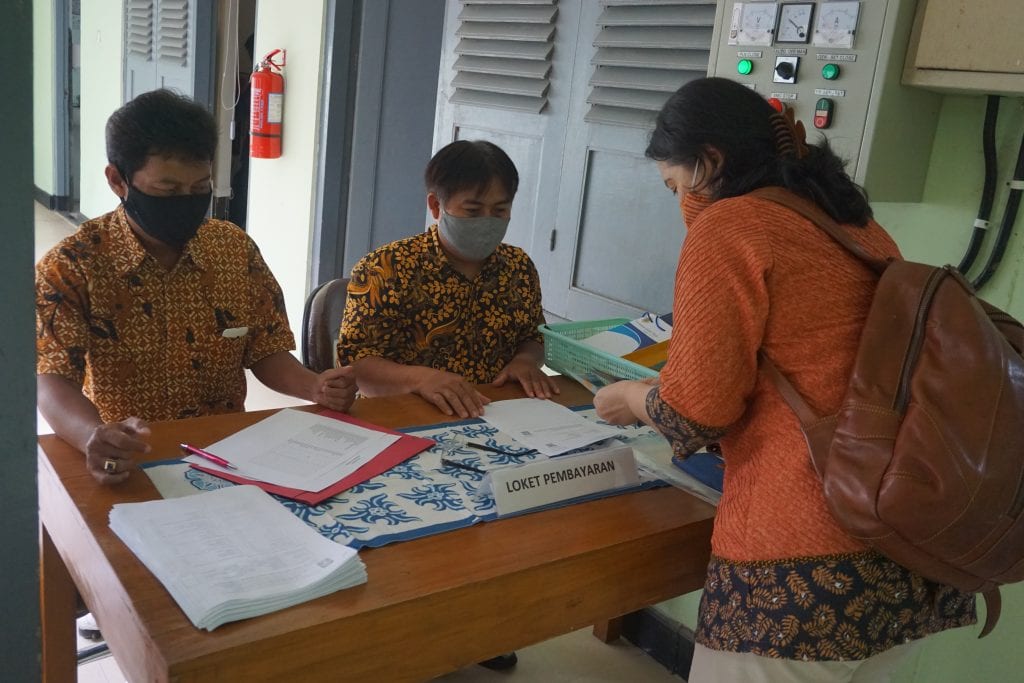 Procedures for Passport Services:
Open for regular passport application and e-passport
Apply to the link http://ugm.id/pasporimigrasiUGM
Confirm your application via WA (+6281329788885) to Mr. Salam D-1 before the direct application to the Office
Submit the required documents and take pictures in the office directly
Pay the invoice for passport issuance
Get your passport within 3 working days after passport payment (you will get a notification)
Required Documents
Copy of KTP
Copy of Family Certificate
Copy of Birth Certificate/High School Diploma/Marriage Certificate (choose one)
Copy of Previous Passport (for extension only)
10000 Legal stamp/meterai
*Please bring all original documents as well for validation purposes.
Location:
Immigration Office Chapter UGM, Bulaksumur Blok F-12
(Left side of Office of International Affairs)
Gmaps link: http://ugm.id/UGMUKKImmigrationLoc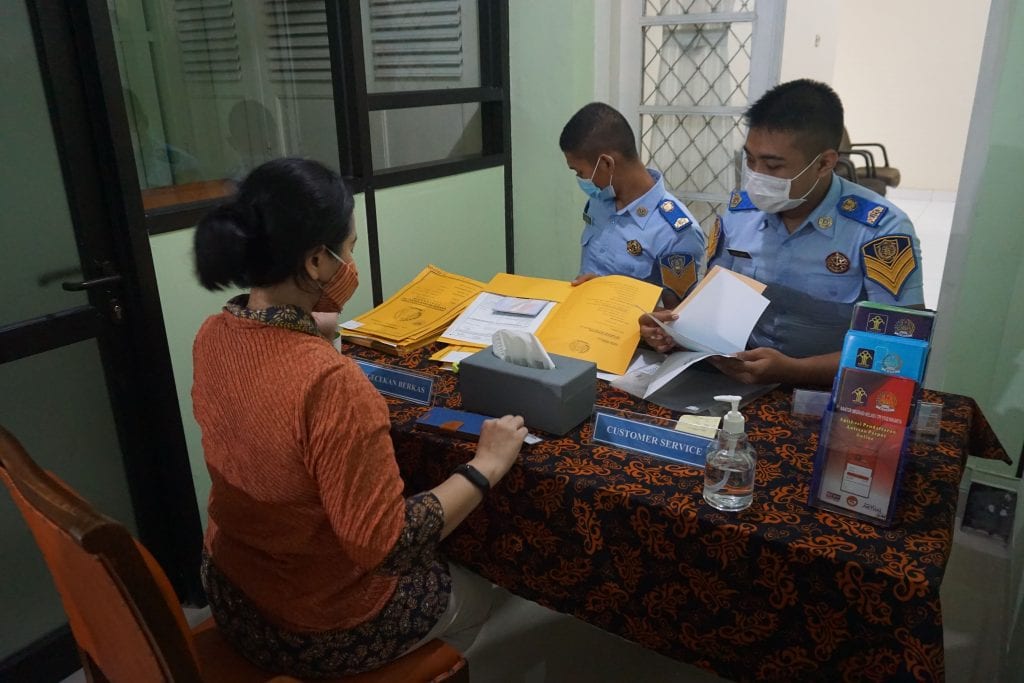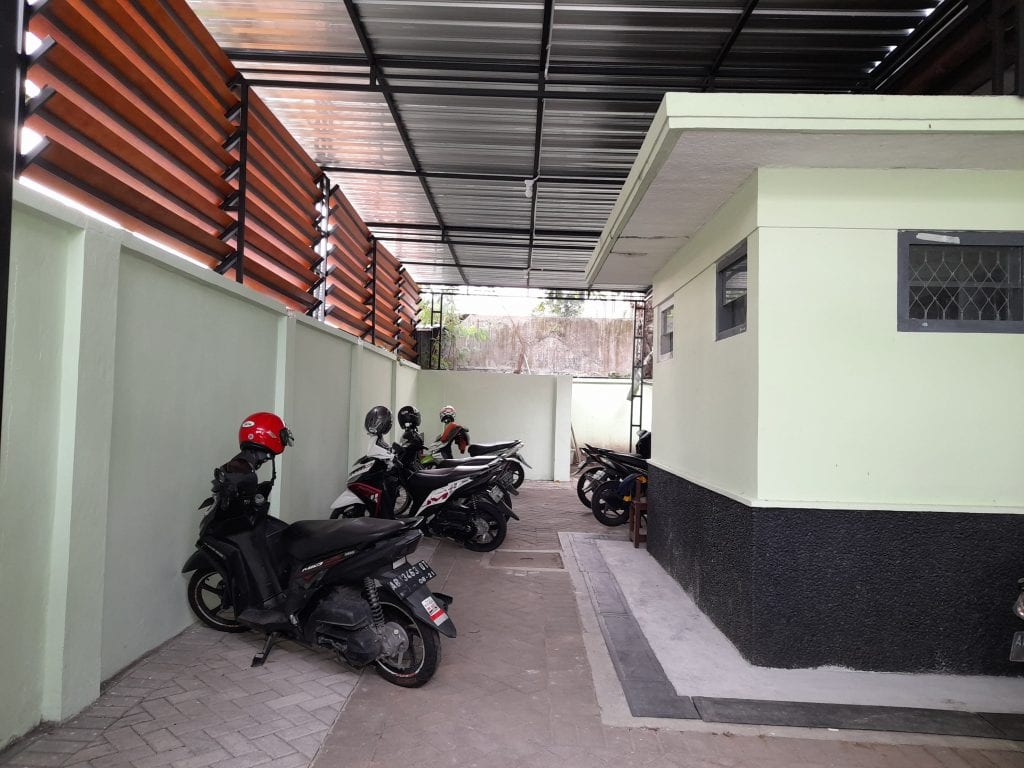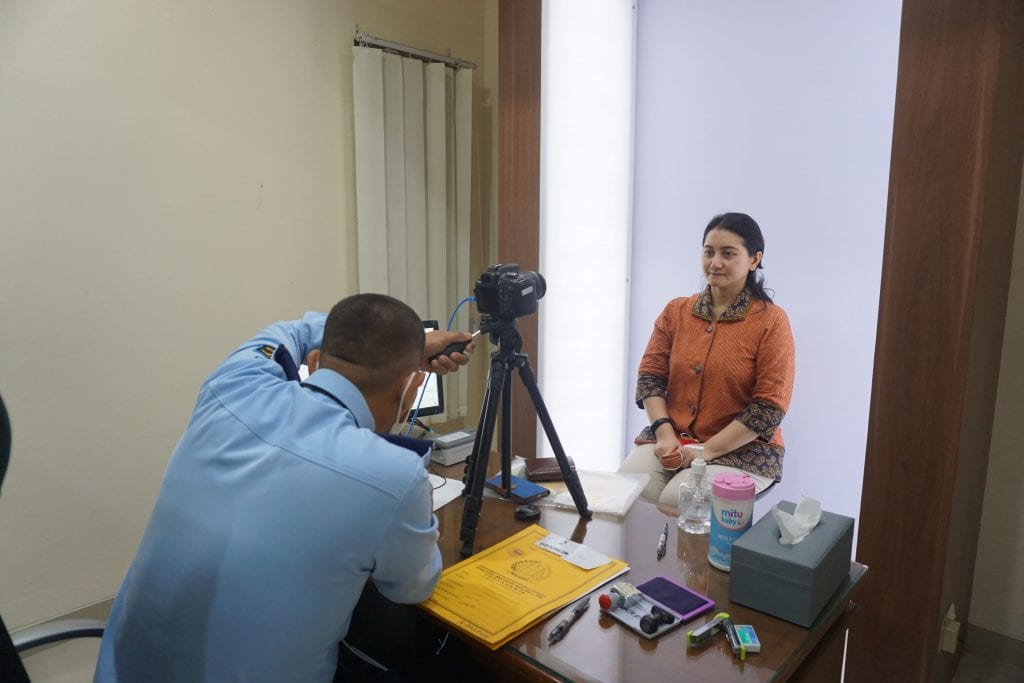 ———————————————————–
Unit Kerja Kantor (UKK) Cabang UGM Telah Dibuka!
Kerjasama antara Kantor Wilayah Kementerian Hukum dan Hak Asasi Manusia (Kemenkumham) Daerah Istimewa Yogyakarta dan Universitas Gadjah Mada (UGM) telah berhasil membangun Unit Kerja Kantor (UKK) Imigrasi yang berlokasi di UGM atau UKK Cabang UGM. Hadirnya UKK yakni untuk meningkatkan pelayanan keimigrasan kepada masyarakat, khususnya pelayanan bagi mahasiswa asing, dosen dan peneliti asing yang ada di Yogyakarta. Selanjutnya, UKK memberikan kemudahan bagi Warga Negara Asing yang berstatus sebagai mahasiswa, dosen, maupun peniliti untuk pengurusan berkas-berkas keimigrasian terutama dalam hal pengurusan izin tinggal.
Jenis Pelayanan:
Penerbitan Paspor untuk

sivitas

akademika

UGM

Proses Izin Kunjungan / Izin Tinggal bagi

sivitas

akademika

internasional Universitas Gadjah Mada
Waktu Pelayanan (Selama Pandemi):
Kantor Imigrasi Cabang UGM (UKK UGM) akan dibuka dengan prosedur Operasi Terbatas.
Hari

Senin – Jumat

Mulai

pukul 09.00 – 14.00 WIB
Protokol Mengunjungi Kantor Imigrasi UGM (Selama Pandemi):
Kantor Imigrasi Cabang UGM (UKK UGM) memberlakukan Protokol Kesehatan sesuai dengan peraturan Kementerian Kesehatan, seperti:
Menjaga

jaga

jarak

fisik

minimal 1 meter

Menggunakan

cairan

sterilisasi

tangan

sebelum

memasuki

UKK UGM

Wajib

m

engenakan masker

selama

berada

di

lingkungan

UKK UGM
Prosedur Pelayanan Paspor:
Layanan

dibuka

untuk

permohonan

pembukaan

maupun

perpanjangan

paspor

biasa

maupun

e-

paspor

Ajukan permohonan

melalui

tautan

http://ugm.id/pasporimigrasiUGM

Konfirmasi lamaran Anda melalui WA (+6281329788885) ke Bpk. Salam

H-1

sebelum

datang

langsung

ke

UKK UGM

Menyerahkan dokumen yang diperlukan dan

melakukan

sesi

foto

Melakukan

pembayaran

sesuai

dengan

faktur

yang

ditagihkan

Anda

akan

mendapatkan

paspor

Anda

dalam

kurun waktu 3 hari setelah pembayaran paspor (akan ada konformasi email)
Dokumen yang dibutuhkan
Fotokopi KTP

Fotokopi

Kartu

Keluarga

Fotokopi Akte Kelahiran / Ijazah SMA / Akta Nikah (pilih salah satu)

Salinan Paspor Sebelumnya (hanya untuk perpanjangan)

Materai

Rp 10.000 (Bisa

kombinasi

materai

Rp 6.000

atau

Rp 3.000)
* Harap untuk membawa seluruh dokumen asli untuk pengecekan
Lokasi:
Kantor Imigrasi Cabang UGM (UKK UGM), Bulaksumur Blok F-12
(Sisi kiri Kantor Urusan Internasional)
Link Gmaps: http://ugm.id/UGMUKKImmigrationLoc