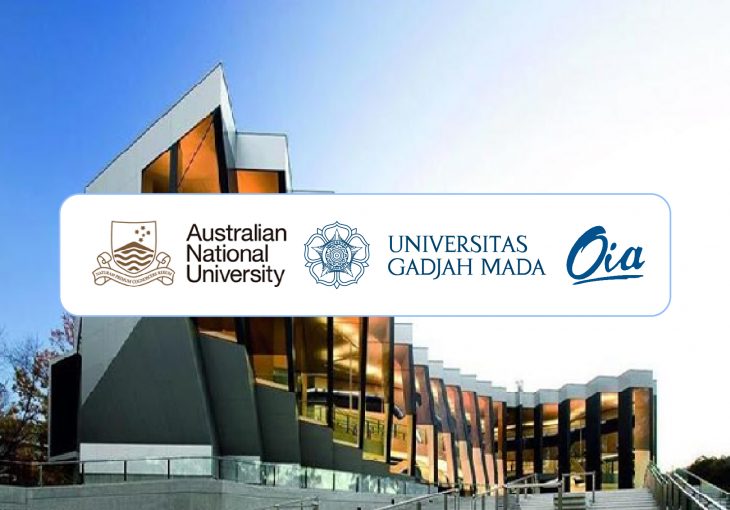 Greetings from Australian National University!
Australian National University (ANU) is a world-leading center for research, education and policy engagement. ANU was established in 1946 with a special charter – to give the nation a world-class capacity in research in subject areas that were going to be important for Australia's future. The University is further distinguished by an outstanding record for student satisfaction and graduate employability. As the nation's university, ANU delivers research and scholarship that contributes to advancing Australia and the region.
We are delighted to inform you that the Future Research Talent Awards 2022 of the Australian National University is now open for Universitas Gadjah Mada students and staff who are interested in research activities.
The program, as in the past, will be exclusive to students at our selected partner institutions with UGM being one of them. However, given uncertainties surrounding international travel, the 2022 round will provide scholars an opportunity to pursue collaborative research projects remotely with ANU supervisors in the fields of science, health & medicine. The FRT is a competitive and prestigious program attracting the best staff and students from Universitas Gadjah Mada. The program offers a valuable opportunity for Indonesia's emerging research talent to form international connections and develop research skills at ANU.
4 ANU Research Schools hosting over 100 research groups are open to hosting FRT scholars. You are encouraged to nominate students/staff from across the research and educational spectrum of your institution that aligns with the ANU Research Schools and research projects open to hosting candidates.
As it is a competitive program, we cannot guarantee that all nominated candidates will be successful.
For more information, please read the FRT 2022_Flyer_Indonesia.
Research School of Astronomy and Astrophysics
Mathematical Sciences Institute
John Curtin School of Medical Research
Research School of Physics
Details of the research areas can be seen here
Eligibility
Awards are offered under two distinct categories:
Students: Senior undergraduate and postgraduate students at partner institutions
Staff: Academic faculty members at selected universities/institutions and research-focused staff employed at selected government departments.
Required Documents
Research proposal(s) (*minimum 3 pages)
English Language Proficiency (Min. Score of TOEFL – ITP=530, iBT 80 or IELTS 6.0)
Curriculum Vitae
Motivation Letter
Certificate of Enrollment from faculty (*only for students)
Official academic transcript (*only for students)
Letter of Nomination from faculty (*addressed to Head of Office of International Affairs)
Application Procedure
Submit the aforementioned documents to http://ugm.id/IntExposureApplication no later than March 15th, 2022 for internal review and nomination.
OIA UGM will evaluate your application. Once you are selected as Nominated Applicant, OIA UGM will confirm your official nomination to Australian National University and you may proceed with further application procedures.
The FINAL decision is from Australian National University.
Indonesian Students at ANU