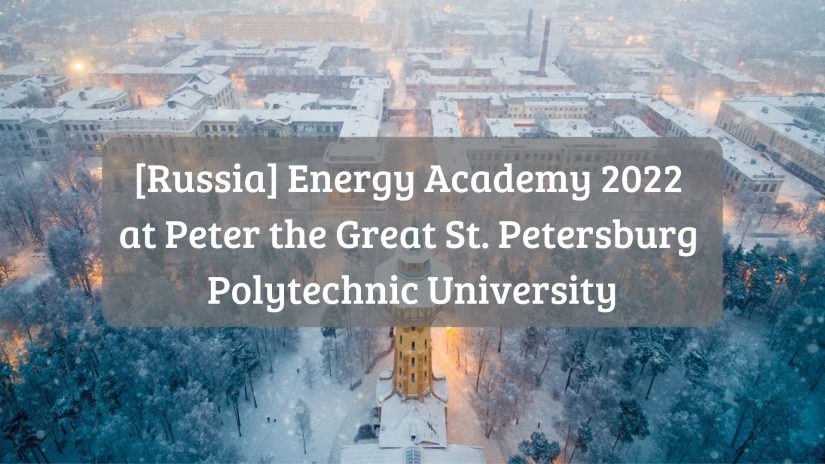 Warm invitation from Peter the Great St. Petersburg Polytechnic University, Russia!
Energy Academy is an international educational project arranged by Peter the Great Saint Petersburg Polytechnic University's Institute of Energy, recognized in Russia as the one leading the country's hydro-aerodynamics field. This year's program offers a Hydrogen Energy Course during its Spring and Autumn Session in both blended and remote modes.
Eligibility
Students in all study levels (Bachelor, Master and PhD)
Date of Program
Spring: April 25th – 29th, 2022
Autumn: September 19th – 23rd, 2022
Tuition Fee
Blended mode: 19000 RUB
Remote mode: 14000 RUB
Application Deadline
Spring: April 1st, 2022
Autumn: September 1st, 2022
Application Website: http://energyschool.spbstu.ru/
Do check out the Summer and Winter Session too as they offer more intense courses covering 8 different energy fields, ranging from Nuclear Engineering to Energy Efficiency and Sustainable Development!
IMPORTANT NOTES
The FINAL decision is from Peter the Great Saint Petersburg Polytechnic University. No nomination needed from OIA UGM, but if you need a recommendation letter from Universitas Gadjah Mada, submit your application through http://ugm.id/IntExposureApplication