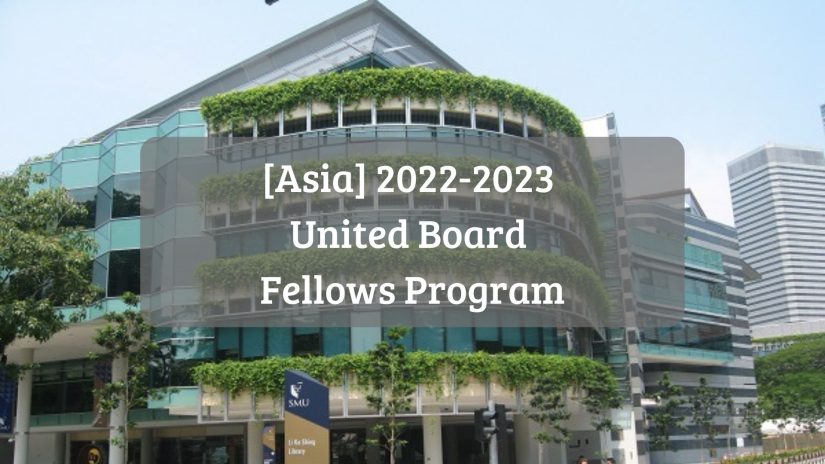 Calling academician from Asian universities!
The 2022-2023 United Board Fellows Program is an initiative providing opportunities for mid-career faculty and administrators to explore leadership concepts and practices in different cultural contexts. The program aims for fellows to return home ready to undertake new initiatives in their home institutes and eligible to be promoted for higher responsibilities. Due to the ongoing global pandemic, the outline of this year's program is different from the previous batches and details of these changes can be found in the provided guideline (refer to the URL in the end of this article).
Program Duration: August 2022 – June 2023
Eligibility
Applicant has a full-time academic position at a college or university in the United Board network
Applicant is under 45 years old by the time of the application or have at least 15 or more years of service before retirement
Applicant with doctoral-level or terminal degree is preferred
Applicant with substantial administrative experience is preferred
Required Documents
Nomination form from the head of institution or senior administrator
Application form and essays
Curriculum vitae (CV)
Application Deadlines
Nomination submission: February 27th, 2022
Application submission: March 27th, 2022
Website: https://unitedboard.org/programs/leadership-development/fellows-program/
IMPORTANT NOTES
Submit your application to UGM International Exposure Application Form (http://ugm.id/IntExposureApplication) no later than February 25th, 2022 for evaluation and recommendation.
The FINAL decision is from United Board Fellows Program committee.