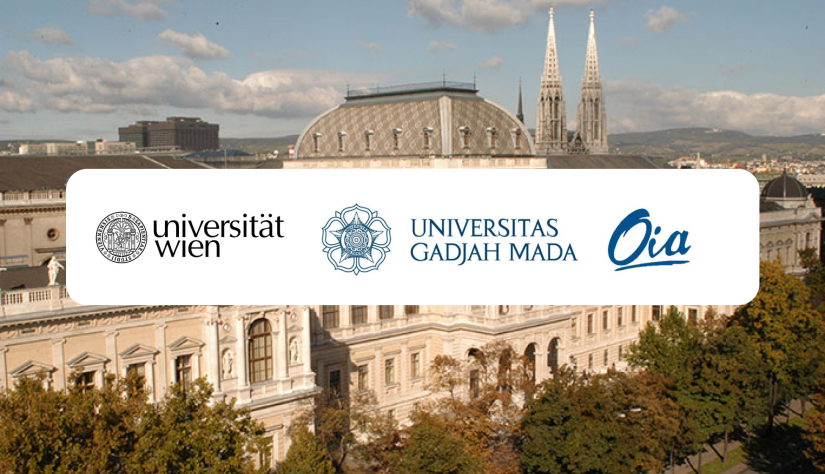 Greetings from the University of Vienna (Univie), Austria!
This year, Univie will hold "Summer School 2022: for International and European Studies". The European Studies courses are held in English and focus on Europe and the European Union. They cover political, economic and legal, but also historical and cultural aspects of the multiple transformations the continent is currently undergoing. The Austrian Arbitration Academy focuses on international dispute settlement by arbitral tribunals. Courses are particularly designed to meet the special needs and interests of learners from professional areas from all over the world.
We are happy to announce that the University of Vienna (Univie) Summer School 2022: for International and European Studies is now accepting applications for Universitas Gadjah Mada students.
General Information
SHS_Summer School 2022 Brochure
Date: 16 July to 13 August 2022
Method: Offline
Fees: € 2,050 which include registration, tuition, use of all sports and recreational facilities (including beach volleyball and windsurfing lessons), and all planned excursions.
Courses: see here for details.              
Eligibility
Applicants have to be at least 18 years old and must have completed two years of studies at college or university level in their countries;

Applicants must be in attendance for the whole period of the univie: summer school;

Be able to take part in the required number of courses, have an adequate command of the English language and be in good health

Students whose native language is not English must submit evidence of proficiency in English with their application.

Applicants should also note that certain courses may have prerequisites.
Required Documents*
*see here for details
Application form:

Applicants must complete the application form available at the section

downloads

. The form has to be printed out and filled out.

Statement of Purpose:

Applicants have to submit a written statement of motivation (maximum length one page).

Recommendation Letter:

The recommendation letter can be written by a person from your academic field (e.g. professor, lecturer, student advisor) or by a person from the professional field (e.g. employer, internship advisor).

The letter has to include a paragraph about the student's ability to study abroad.
Transcript of Grades (in English)
Official proof of proficiency level in English.

For participation in the univie: summer school an English level comparable to C1 (within the CEFR) is recommended. Applicants with a high B2 level (within the CEFR) can also be accepted.
Two passport-size photos

taken within the past year. 
Deposit:

A deposit of € 400 has to be transferred to the bank account of the Sommerhochschule. 
IMPORTANT NOTES
To apply,

Application material must be sent in original to the following address (emailed applications cannot be accepted),

no later than April 30th, 2022.
Innovationszentrum Universität Wien GmbH – Sommerhochschule
Campus of the University of Vienna
Alser Strasse 4/Hof 1/Tuer 1.16
1090 Vienna
Austria
All documents have to be submitted either in original or as a certified copy. All documents that are not issued in English or German have to be translated into English or German. The translations have to be done by a notary or an official translator. (The transcript of grades can be translated by anyone as long as the translation is certified by the university.)

The FINAL decision of participants is from University of Vienna (Univie). No nomination needed from OIA UGM.

But

if you need a nomination letter from Universitas Gadjah Mada, please submit your aforementioned documents through

http://ugm.id/IntExposureApplication