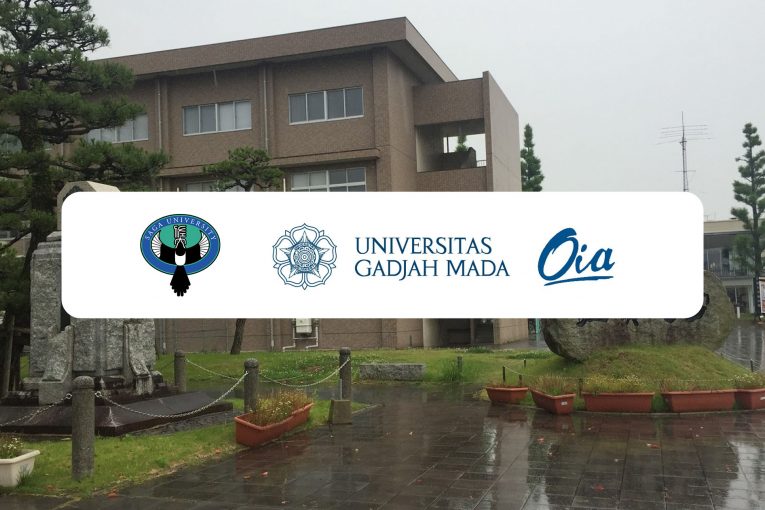 Warm greetings from Saga University, Tokyo!
Saga University was a consequence of an amalgamation of many Japanese high schools and schools in 1949 (often shortened to Sagadai or Sadai). In 2003, the Saga Medical School was subsequently combined to form today's Saga University. The University of Saga, distributed across two universities: Culture and Education, Finance, Health, Technology, Engineering and Agriculture, and Nabeshime, Saga University. By 2011, foreign exchanges have been conducted at the grassroots level with other colleges, but Saga already has a designated international exchange promotion center, with proven connections with colleges in Asia, Europe, and the U.S. 
We are pleased to inform you that the Application for Saga University Student Exchange Program for Spring 2022 is now open for Universitas Gadjah Mada students.
Overview of Exchange Program and Exchange Studentship
2022 Spring Semester (tentative)
Classes : Early April to late July
Exams : Late July and early August
Summer Break : Early August to September 
Exchange Program Information
Courses are taught in English. This program is for only undergraduate students.
Courses are taught in Japanese. Students will take classes mainly offered by the Faculty of Economics.
Courses are taught in English. Students will learn about the production of ceramics.
Courses are taught in English. This program is for only graduate students of Science and Engineering.
Undergraduate students and graduate students can take almost all the subjects almost in Japanese (with some exceptions) offered at Saga University as regular students do.
Students conduct research activities under supervision of professors. This is only for graduate students and students should have permission by supervisor at Saga University beforehand.
Eligibility
Enrolled in Universitas Gadjah Mada during the program

Undergraduate students (S1) 3rd-7th semester and graduate students are welcomed to apply

Applicants for SPACE-E must have completed at least two years of study at the home institution.

An Applicant for General Exchange Student must be an undergraduate or master's course student. An applicant must have completed at least one year of study at the home institution in case of undergraduate. See Descriptions for Applicants for these in Japanese.

An Applicant for Special Research Student must be a graduate student and has contacted professors of Saga University beforehand.
Required Documents
Application Form (different for every program, click in each exchange program information to download the form)

One (1) letter of Recommendation

Academic Transcripts, issued by the student's home institution 

Language Proficiency test result (i.e., TOEFL, IETS etc.)

One (1) copy of Certificate of Enrollment in the home institution, issued by the student's home institution

Application for Certificate of Eligibility for a Status of Residence

Certificate of Health

Financial Statement (Bank Statement, Salary certificate of your supporter, etc.) for supporting the Applicant's study abroad

A copy of your passport

Portfolio (applicable for Art and Design Major)

Letter of Nomination from Faculty (

addressed to the Head of Office of International Affairs UGM

)

3.5cm * 4.5cm color photo of the face (front view on white background only)

Copy of passport

Other certificates such as language, activities, etc. (If applicable)

Confirmation Letter of Participation (

download

)
Application Procedures
Submit the aforementioned documents to UGM International Exposure Application Form:

http://ugm.id/IntExposureApplication

no later than

October 25th, 2021

for internal review.

OIA staff will evaluate your application. Once you are selected as Nominated Applicants, OIA will confirm your official nomination to Keimyung University and you may proceed to the

Online Application

.

The FINAL decision from

Saga University

.
 IMPORTANT NOTES:
The implementation/execution of this program will be carefully reconsidered depends on the latest development of COVID-19 and the government's regulation
In the meantime, the students are required to keep the hard file of all documents until further notice by the Office of International Affairs.

In case the faculty could not provide the letter of enrollment and nomination during this period, the official nomination through email from the faculty is acceptable. The official nomination could be delivered to head-oia@ugm.ac.id (cc to

scholarship@ugm.ac.id

)
CONSULTATION INFO: