Description
One of the strategic roles of philosophical thought is being able to provide a comprehensive frame of mind in order to provide solutions to various issues of human life.
The application and dissemination of knowledge are then responded by the community. both positively and negatively. The impact of the spread of this knowledge also affects other fields, such as the environment, economy, social, culture, politics and technology.
Therefore, a policy is needed to implement sciences so that it can be utilized by the community. The emergence of various professional organizations and government institutions show that ethics education is still and always needed, not only normative ethics but also applied ethics.  In this course, we offer some issues to be discussed among scholars and those who interested in these topics.
This year Faculty of Philosophy of Universitas Gadjah Mada will hold the 2019 International Summer Course on Contemporary Issues on Ethics And Applied Philosophy.
Visit Official Website here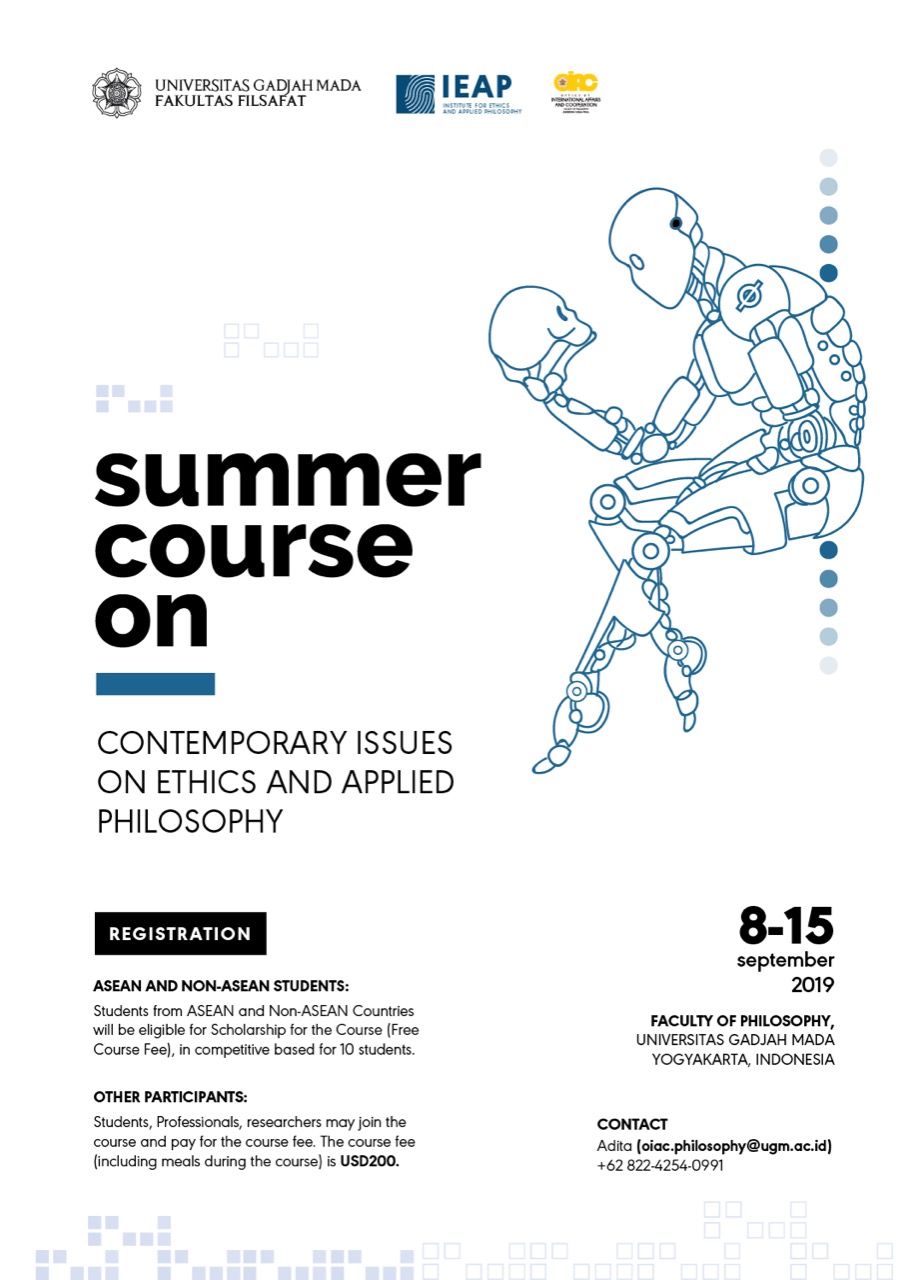 or download the flyer here
Time
The course will be held from September 8 – 15 2019.
Venue
Universitas Gadjah Mada, Yogyakarta – Indonesia
For more information, please kindly contact:
Email: oiac.philosophy@ugm.ac.id
Phone: +62 82242540991 (Adita)
Faculty of Philosophy, Notonagoro Building, 4th Floor D.I. Yogyakarta Indonesia