DREaM (Disaster Research, Community Empowerment, and Microeconomics)
Universitas Gadjah Mada proudly presents the 11th DREaM International Students Summer Program 2019, organized by the Office of International Affairs (OIA) with the continued support and contribution of students and staff. DREaM 2019 will be held on July 17 – 30, 2019. Students are involved in various activities such as two days of public lectures, followed by three days of internship, one day of the workshop action plan, four days of community service and cultural excursions around Yogyakarta.
This year's theme is "Community Improvement through Women Empowerment", emphasizing the important role of women today in improving the community. Through DREaM 2019, students from around the world can learn more about this issue and its real situation in the community. The younger generation has a very important part in the society, where the role of women is being more considered. By understanding various ways of the women empowerment, the participants could share, if not yet implementing, their knowledge and experience when they return to their hometown to then inspire their surroundings. The program will be coached by representatives from educators, policymakers, civil society, social activists and researchers involved in series of discussions and sharing ideas, opportunities and obstacles in the relationships between their respective spheres of influence.
This program is supported by PT. PLN Persero.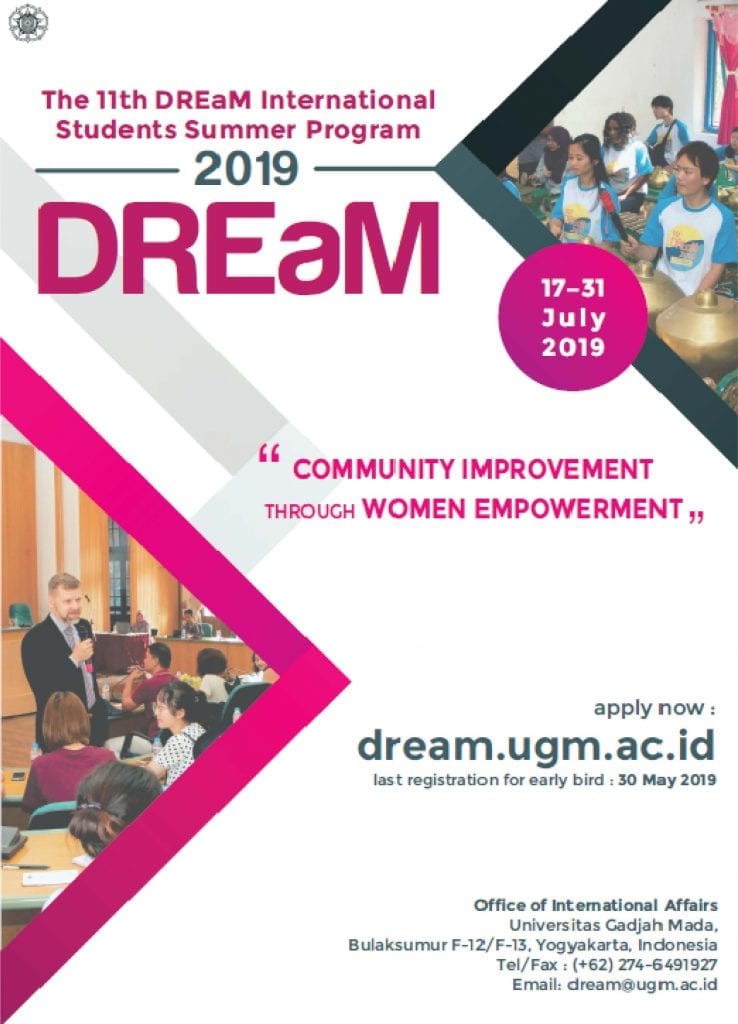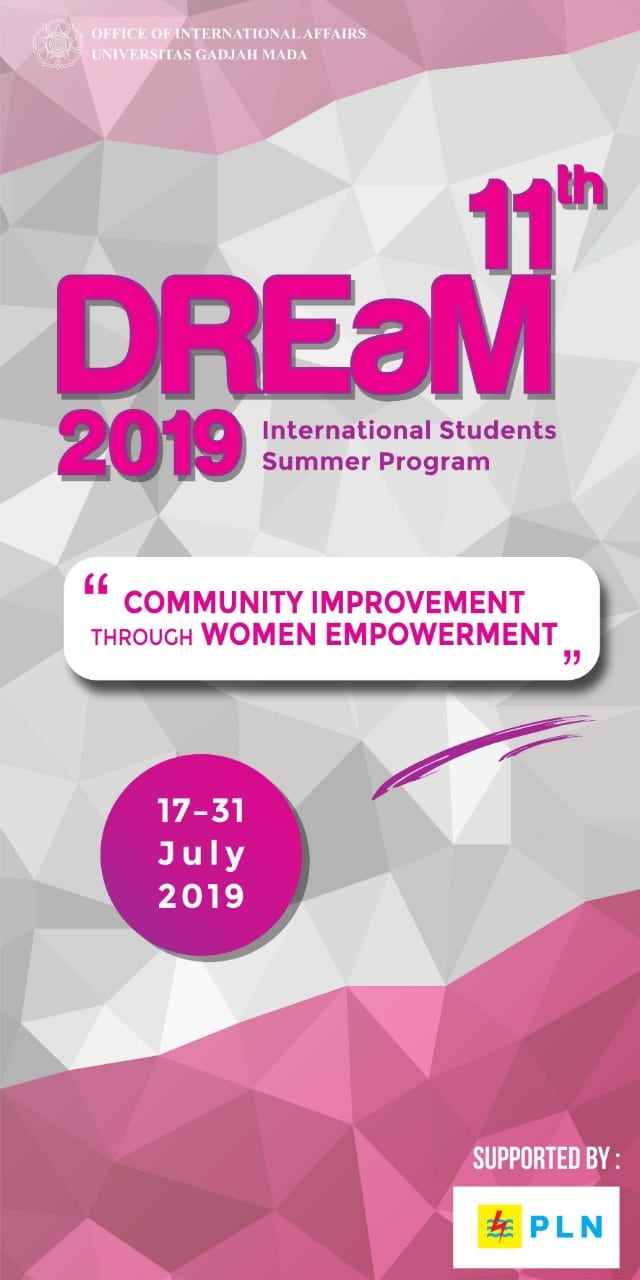 For more information, click here